India's G20 Summit: Can it Be a Catalyst for Steering a New Global Order?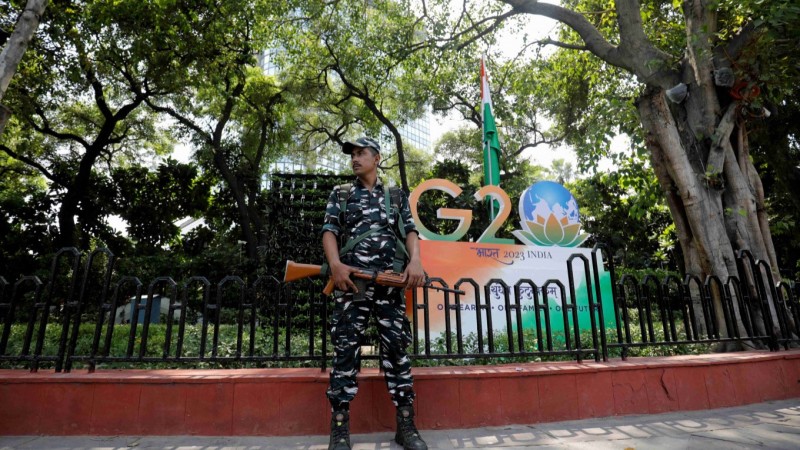 By Dr Venkatachalam Anbumozhi, Director of Research Strategy and Innovation: The G20 Summit in New Delhi over the weekend is poised to bring a fractured world together, issuing a clarion call for genuine reforms that benefit the Global South through digitalization, decarbonization, and decentralization. There are plenty of opportunities to set an inclusive and equitable global order, but risks of derailment also remain.
Tomorrow, leaders of the G20 will gather in New Delhi for their annual Summit. The Summit is the climax of the G20 process, and the work carried out over the year through Ministerial Meetings, Senior official's Working Groups, and other Engagement Groups. Indian Presidency chose the theme of, 'One Earth, One Family, One Future' which affirms the value of humans, animal, plant, and their interconnectedness on planet Earth and the ways to build a better, safer, and green future.
The summit came at a time when India remains the fastest-growing economy in the world with economic expansion happening in almost all sectors. On 23 August India's spacecraft completed a lunar perfect landing, making it the first to reach the moon's southern polar region with homegrown technologies.
India is using the G20 Presidency and its growing economic and technology clout to take up global issues and is turning into a credible voice to bridge the North-South divide on wide-ranging issues such as accelerating digitalization, achieving decarbonization, and decentralizing the international financial institutions. The New Delhi summit will therefore be the capstone of the global south as India seeks to ensure policy continuity by championing certain issues such as SDGs that are close to developing countries and have already been under the chairmanship of Indonesia and to be stewarded by Brazil and South Africa, a unique opportunity four emerging economies in a row to hold the G20 Presidencies with a mandate to bring new world order.
But how successful the New Delhi summit outcomes will be remains to be seen. There are positive annotations.
What has G20 accomplished so far?
The G20 was founded in 1999 as a global response to the Asian Financial Crisis. That crisis triggered the already established G7 to create a dialogue with other emerging economic powers that would address global economic disorder. Together, of G20 now represent around two-thirds of the world population, form about 80% of the world's economic output, and account for 75% of global trade. At the time of the establishment of G20 as a global forum for economic policy coordination, it was believed that they would better protect the global economy and confront the challenges collectively.
The G20 was praised for stabilizing the financial system in 2009 by agreeing to spend green stimulus measures worth US$4 trillion and instituting bank reforms to rebuild trust. The 2016 summit in China also showed the power of bringing leaders together when the Presidents of the US and China announced that their countries would sign on to the Paris Climate Agreement. More recently, in 2021, the G20 Italy summit supported a major tax overhaul that included a global minimum tax of at least 15 percent for each country. It also backed new rules that would require large global e-businesses to pay taxes in countries where their products are sold, even if they lack offices there. In Bali last year, the G20 leaders agreed on a financial deal to decarbonize the coal-powered economies by establishing Just Energy Transition Partnership. What Indian Presidency can offer?
What are India's key G20 deliverables: Healing, Hope and Harmony?
India's G20 Presidency came at a crucial time of poly crisis. The global economy is slowing down with more than 70 countries in the global South are highly debt-ridden; continuing conflict in Ukraine escalates food and energy prices and the changing climate becomes an existential threat.
India's presidency laid the foundation for the developed and developing countries to come together to find solutions to these problems. It has used the G20 as an inclusive platform to advocate for itself as a voice for the Global South and bridge the divide with the North.
In January this year, India hosted a Global South Summit inviting 125 developing countries to discuss their pressing development problems with the goal of channeling their inputs into the discourse of the G20 ministerial. India also invited nine countries—Bangladesh, Egypt, Mauritius, Netherlands, Nigeria, Oman, Singapore, Spain, and the United Arab Emirates—to join the G20 ministerial as guests India also advocated that the African Union be made permanent members of the G20 group. Issues of interest to developing economies have, consequently, populated the G20 ministerial discussion agendas. Agenda items focusing on the global south include climate financing, access to green technologies, food security, women-led development, and multilateral development bank reforms—for example, tripling sustainable lending to benefit the poorer countries.
Building on its own success and recognizing the importance of digitalization, decarbonization, and decentralization, India during its G20 presidency made significant new initiatives. India has experienced rapid leaps forward in its digital public infrastructure (DPI), which ushered in a veritable economic transformation and strengthening of social inclusion. There is a rich scope for G20 to fortify and expand cooperation in DPI. India's demonstrated leadership in adding 92% of all new energy generation capacity from wind and solar in 2022 sets the stage for it to facilitate and lead a complex dialogue with G20 partners on how to propel decarbonization forward. India's own decentralized planning and governance model too can be expected to reflect in the future of G20 Presidencies and partnerships. During this year, there were over 250 ministerial, senior officials, and engagement group meetings conducted in 56 cities; and mass education campaigns Indian presidency permeated the schools, including essay writing competitions and even courses offering certificates on G20 literacy. Indian Sherpa also synthesized the divergent interests of all engagement groups such as Think 20, Business 20, and Youth 20 leveraging their ability to envision new ideas and accelerate collective G20 actions.
In a nod to innovation and entrepreneurship, the Startup 20 Engagement Group has emerged as a significant component of the G20 India deliverables. This initiative recognizes the pivotal role that startups and small businesses play in driving economic growth and job creation.
One of the key additions of the G20 Indian presidency is the Disaster Risk Reduction Working Group. As the world faces increasing natural disasters and climate-related challenges, this group's focus was on risk reduction. By pooling resources and expertise, G20 India aimed to strengthen their collective response to disasters and minimize their devastating impact.
The launch of the Global Sovereign Debt Roundtable is another noteworthy development by G20 India. This roundtable seeks to facilitate constructive dialogue among G20 nations and other stakeholders, promoting transparency and responsible debt management. The G20 India also launched the Resource Efficiency and Circular Economy Industry Coalition, an initiative with a global focus on promoting circular value chains. The launch of the Global Biofuel Alliance and Climate Smart Agriculture during the Presidency is in tune with the green transitions that are transformative and inclusive.
What risks India face at the G20 Summit?
The New Delhi Summit is expected to adopt a G20 Leaders' Declaration as a collective commitment towards the challenges posed by the poly crisis and the key priority actions agreed upon during the Ministerial Meetings. But a large shadow looming over complicating India's efforts to heal the fractured world, bringing new hope and a harmonious mindset to drive solutions.
Russia recently suspended participation in the Black Sea Grain Initiative, contributing to food insecurity and increasing worries among G20 developing countries. When the G20 energy and agriculture ministers proposed paragraphs that stated the Ukraine conflict was exacerbating existing fragilities in the global economy, China and Russia blocked them. Subsequently, no consensus statement was reached and only a Chair's summary of the meeting was issued. Russian and Chinese Presidents have already informed they will not be attending. India will need to carefully navigate its existing partnerships within G20 in order to produce a consensus on the new global action agenda that aligns with its professed position as a mediator between the Global South and the North.
The G20 was founded with the understanding that global economic order required collaboration and constructive dialogue at the most senior levels of leaders around the globe. It created a breakaway from the Washington consensus that looked at all the crises through the same lens. From that context, The G20 New Delhi Summit is a massive undertaking in finding solutions that create new opportunities for all through collaboration, coordination, and cooperation while confronting global challenges. And to rise to these challenges, the Indian Prime Minister must craft a careful diplomacy this weekend. Listening to more voices is more difficult than with a small group of like-minded participants, but it is the only way to forge consensus. A successful Indian G20 presidency will certainly pave the way for Brazil and South Africa to do their bit to bring a new order to a world grappled with economic, geopolitical, and climate uncertainties.
This opinion piece was written by ERIA's Director of Research Strategy and Innovation, Dr Venkatachalam Anbumozhi, and has been published in The Jakarta Post. Click here to subscribe to the monthly newsletter.
Disclaimer: The views expressed are purely those of the authors and may not in any circumstances be regarded as stating an official position of the Economic Research Institute for ASEAN and East Asia.
(Photo credit: Reuters)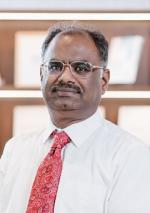 Dr Venkatachalam Anbumozhi, ERIA's Director of Research Strategy and Innovation, has published several books, authored numerous research articles and produced many project reports on resource management policies, energy infrastructure design, and private sector participation in Green Growth. Dr Anbumozhi was invited as a member of the APEC Expert Panel on Green Climate Finance and the ASEAN Panel for promoting climate-resilient growth. He has taught resource management, International cooperation and Development Finance at the University of Tokyo and has speaking engagements at some of the leading international organisations. He obtained his PhD from the University of Tokyo.
CHOOSE FILTER