India Has Become a Major Player in Low-Orbit Space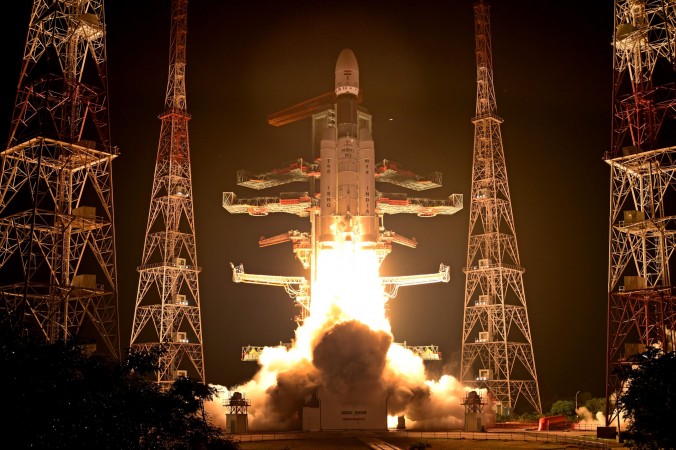 By Dr Venkatachalam Anbumozhi, Director of Research Strategy and Innovation: In a historic maiden commercial flight, an Indian government rocket successfully placed 36 satellites of the U.K.-based OneWeb into orbit last month. With this latest mission, India has put into low-earth orbit a total of 381 foreign satellites. OneWeb is a joint venture between India Bharti Global and the U.K. government, and it plans to have a constellation of about 650 satellites to offer communication services, with the launch of a further 36 satellites by January.
India is now the second-largest satellite communication (SATCOM) market in the world. India's space and communication technology programs have progressed exponentially in recent years, and from a developmental perspective, the space industry in India could propel the next tech-based economic revolution.
The global space industry is likely to exceed $1 trillion by 2040, but there is a shortage of commercial vehicles for putting into orbit multiple satellites to form a constellation. Due to the Ukraine crisis, Russian rockets are not in consideration now by several global SATCOMs, while Europe's Arianespace and NASA programs are getting delayed and becoming more costly, and the commercial potential of Chinese rockets is not accepted by the West.
This gives India an opportunity to take up the slot. India currently constitutes only 2-3% of the global space economy. The country has become proficient in operating low-cost space projects; it makes good returns from satellite construction and space launch services to a large roster of international clients.
Space Is a Powerful Driver of Development
Integrated space and satellite communications is a powerful development driver and can potentially modernize the Indian economy by enabling village connectivity, education and skill development, health care and telemedicine, warehousing, public distribution systems, and many other applications. The low-orbit space sector provides remote local areas with rapid data connectivity due to its rapid deployment, reliability and scalability.
The 2022 edition of the Global Innovation Index (GII), put India in the top 40 countries for the first time; India's continued rise is due partly to its improvements in space, information and communication technologies.
The 2022 government budget listed the space economy as an important sunrise opportunity, with immense potential to assist sustainable economic growth at scale. Out of the total space budget spent from 1969 to 2021, about 40% has been dominated by capital expenditure.
A Push to Let in the Private Sector
Although space and communication technologies have touched all walks of life, the risky nature of space has attracted much less private investment. Private enterprises have been limited to being suppliers to the government's space programs, which has a combined civilian and military purpose. Sectoral activities are governed by a few international treaties along with two national policies, which are Satellite Communication Policy (SATCOM) and Remote Sensing Data Policy.
Realizing that centralized control creates weaker incentives, the Indian government brought in reforms to the space sector in 2020 to drive greater decentralization and provide a greater role for the private sector to accelerate the diffusion of global space technologies.
The Indian Space Association (ISpA) was founded in 2021, with the broad objective of bringing critical global technology and private investments into the country. This rebalancing of public and private priorities is a significant step, as it should increase the shared global goal of large-scale, cost-effective space economy programs.
'With its mixture of cost-effective technologies, budding startup culture, and an abundance of youth, India has the potential to become a world leader in the global space economy.'
The government has also started the Indian National Space Promotion and Authorisation Centre (IN-SPACe) as a single-window agency to promote private investments, nurturing startups and foreign companies' technological innovation and commercialization of proven technologies from the Indian Space Research Organisation (ISRO). IspA and IN-SPACe are expected to make India a leader in the global space industry.
These steps have started to garner attention from the private sector. Elon Musk's U.S. Starlink system has acquired a license to operate as a subsidiary in the Indian space sector. Bharti Airtel's OneWeb, which is a collaboration with the U.K. government, is also planning to launch satellite services, and Canada's Telesat and Nelco, a Tata Group company, hopes to join the race by 2024.
But new space startups and international investors need to be able to create a synergy with the government's flagship programs like Digital India, Start-Up India, Skill India and schemes like Smart Cities Mission.
There could also be a role for jointly developing an innovation ecosystem for Industry 4.0, artificial intelligence, and big data that could address some of the challenges in social infrastructure development in India. Around 20-25% of India's population reside in places that cannot easily be covered by terrestrial telecom and lack mobile and internet access.
Still Significant Obstacles
With its mixture of cost-effective technologies, budding startup culture, an abundance of youth, technological know-how, and with domestic institutions like ISRO acting as a springboard, India has the potential to become a world leader in the global space economy.
But the next 10 years will test its preparedness, as there are a number of potential pitfalls. One big challenge is that India's civilian and military defense programs are heavily intertwined in the space sector, which requires regulatory approval for sensitive technological investments and innovations.
Multiple policy issues need to be resolved while drafting an integrated strategy for space technologies for propelling economic growth. The SATCOM Industry Association (SiA), ISRO, IN-SPACe and ISpA must work together with other ministries to maximize the benefits for everyone and everywhere.
Finally, given India's considerable developmental infrastructure needs, the space economy will need to become a fundamental driver behind efforts to bring a more equal distribution of benefits across society.
This opinion piece was written by ERIA's Director of Research Strategy and Innovation, Dr Venkatachalam Anbumozhi, and has been published in Brink News. Click here to subscribe to the monthly newsletter.
Disclaimer: The views expressed are purely those of the authors and may not in any circumstances be regarded as stating an official position of the Economic Research Institute for ASEAN and East Asia.
CHOOSE FILTER