India, ERIA Eye Bolstering Multilateral Trading System Ahead of India's 2023 G20 Presidency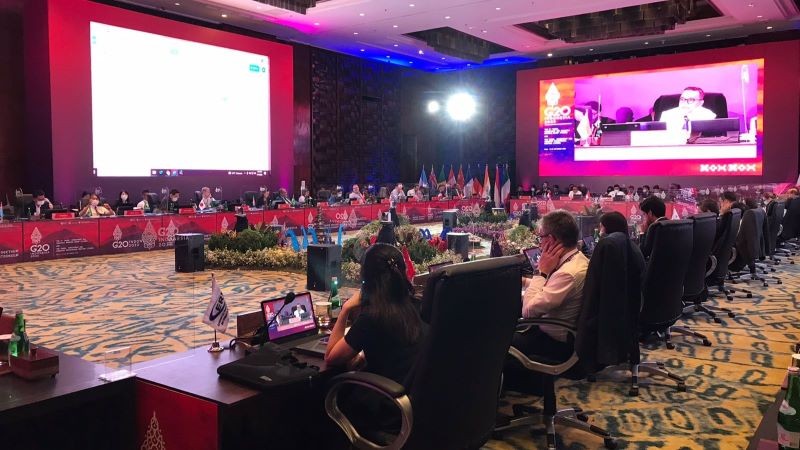 Bali, 19 September 2022: Developing countries have increased their share in global GDP from 18% in 2003 to 38% in 2021. Their total exports of goods and services rose from 18% in 2000 to more than 30% in 2021. Developing countries are home to five out of six people in the world. Considering the size of population and share of trade in developing countries and least-developed countries, the multilateral trading system must be strengthened and related issues and challenges addressed.
This information provided the background of the meeting between Dr Lili Yang Ing, Lead Advisor of the Southeast Asia Region at the Economic Research Institute for ASEAN and East Asia (ERIA), and Dr Krishan Kumar and Mr Anand Bhaskar, Joint Secretary and Deputy Secretary, respectively, of India's Ministry of Commerce and Industry, during the 3rd G20 Trade, Investment, and Industry Working Group Meeting held in Bali, Indonesia. High on the meeting's agenda was the Group of Twenty (G20) presidency of India's Trade and Investment Working Group (TIWG) in 2023. India aims to address diverse issues in trade and development, from developed and developing countries, for inclusive trade through clear guidance in forming a preferential trade agreement.
ERIA welcomes further cooperation as the knowledge partner of the G20 presidency of India's TIWG, especially on ensuring free trade agreements as building blocks of the multilateral trading system.
Related Articles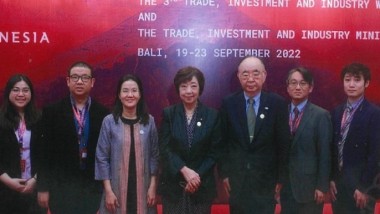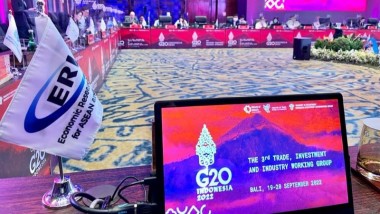 CHOOSE FILTER