Implementing and Monitoring RCEP: Understanding Trade and Domestic Structural Transformation - Workshop for Cambodian Officials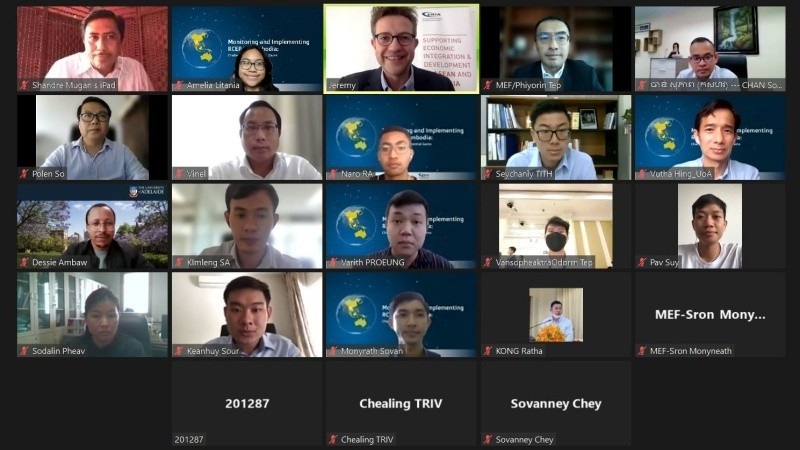 Phnom Penh, 23 – 26 November 2021: Cambodian officials joined a second workshop to enhance their knowledge and understanding of key policy tools to monitor and implement the Regional Comprehensive Economic Partnership (RCEP) commitments in the Cambodian economy. The first workshop was held in September 2021.
As the RCEP will come into force in January 2022, structural transformation and domestic structural adjustment are important for Cambodia to achieve sustainable and inclusive growth. This workshop was designed to help ensure that Cambodian officials understood the effect of trade and structural transformation and able to use practical applications in-line with the domestic context.
The workshop was held with the Ministry of Economy and Finance (MEF) of Cambodia and joined by participants from the Ministry of Commerce and the National Bank of Cambodia. H. E. TEP Phiyorin, Under Secretary of State, MEF, gave his opening remarks and highlighted the relevance of workshop's theme with the mid-term review on Cambodia Development Industrial Policy 2015 – 2025. He further mentioned that the Cambodian government is currently adjusting policy direction and re-evaluating industrial targets while taking into account the recent development megatrends including urbanisation, green development, digital transformation, trend of deglobalisation as well as lesson-learned from the pandemic.
The workshop consisted of eight sessions and covered issues including domestic structural transformation and 'big push theory' with case studies from Korea and Taiwan. The sessions also discussed issues such as techniques of trade policy quantification, application of trade and human development for trade and investment integration, and 'catch up' and the 'leap-frogging' effect of structural transformation and technology. Participants also explored discussion and practical application on ex-post economic evaluation of free trade agreements.
At the end of the workshop, closing remarks were delivered by H. E. YETH Vinel, Deputy Secretary-General at MEF, who underlined the importance of using the knowledge and skills discussed in the workshop to develop an action plan and reform agenda for each ministry.
The online workshop was facilitated by Professor Shandre Mugan Thangavelu, Vice president of the Jeffrey Cheah Institute of southeast Asia, Sunway University and the University of Adelaide's Institute of International Trade, with guest lecturers Dr Dessie Ambaw and Mr Vutha Hing, both from the University of Adelaide. This workshop was held under the ERIA Capacity Building Program, supported by the Australian Government. The third workshop, with the same participants, is planned to be held in March 2022.
Related Articles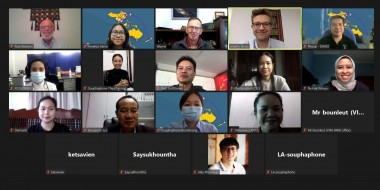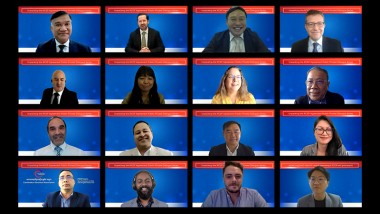 CHOOSE FILTER