Hydrogen as an Important Part of Carbon Neutrality for ASEAN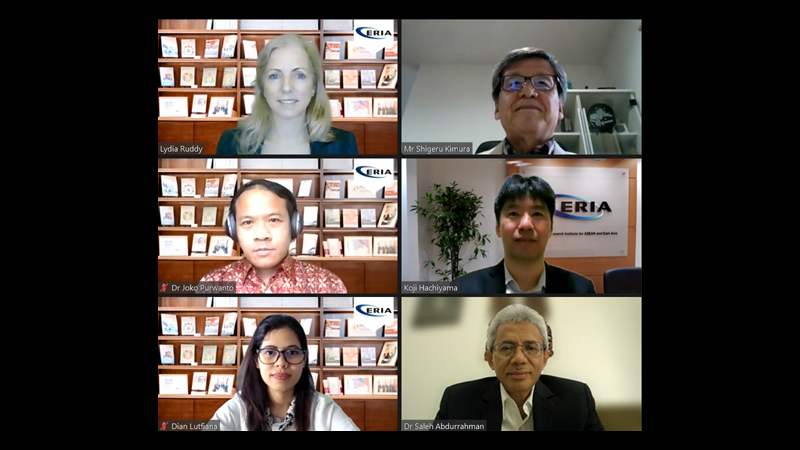 3 March 2021
ERIA Hydrogen Working Group
The ERIA working group on the study of hydrogen potential in the EAS region held its 1st meeting of the 2020-21 research project from 10 am Jakarta time on 23 March 2021 through a virtual meeting platform.
There were 9 participants from selected EAS countries represented: Australia, Brunei Darussalam, China, India, Indonesia, Japan, Malaysia, New Zealand, and Thailand. These countries are aware of the importance of hydrogen from both the supply and demand sides.
The meeting discussed whether hydrogen would contribute to the goal of carbon neutrality as a long-term policy or not. If so, the question becomes how to upgrade hydrogen as a commercial energy source like oil and gas?
Japan introduced 'Japan's Hydrogen Policy and Strategy to Achieve Carbon Neutrality towards 2050' and highlighted the important role of hydrogen .
Other participants reported their current progress on hydrogen production and consumption as well as national policies on hydrogen. Australia and New Zealand emphasized their role in hydrogen production and pointed out the importance of a hydrogen supply chain to export hydrogen to other EAS countries.
The working group members agreed on the important role of hydrogen in achieving carbon neutrality as a long-term strategy but at the same time recognized many issues and challenges regarding high utilization of hydrogen.
Reduction of hydrogen supply costs which consist of production and transportation is a technically crucial issue. In addition, increasing hydrogen consumption with governmental support such as a Feed-in-Tariffs (FIT) is politically essential.
Some meeting participants suggested there may be merit in setting a preliminary target to start co-firing gas-hydrogen power generation at existing gas power plants beginning with 5% around 2030, led by strong leadership from developed countries in the EAS region.
The meeting proposed increasing opportunities for discussing hydrogen's contribution to decarbonization and collaboration framework to highly utilize hydrogen in EAS region.
Hydrogen as an Important Part of Carbon Neutrality for ASEAN
Peran penting Hidrogen untuk pencapaian netralitas karbon di ASEAN
Related Articles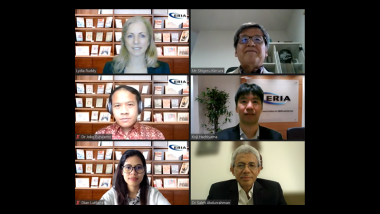 CHOOSE FILTER