Growing Opportunities for Strengthening Economic Development Ties Between ASEAN and Latin America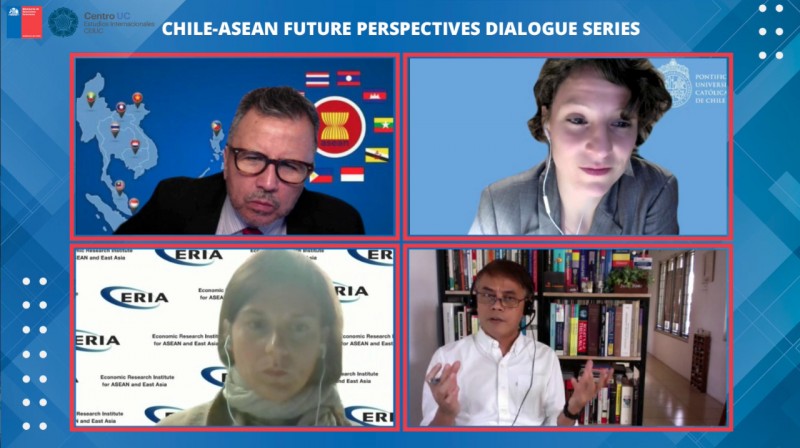 Jakarta/Santiago, 7 September 2021: Many Latin American countries are increasingly looking at ASEAN to strengthen economic linkages and business development opportunities on both sides of the Pacific. In Latin America, Chile has been pioneering the development of these connections. The country is an active member of APEC and became a development partner of ASEAN in 2019. Chile, together with Singapore and New Zealand, signed the Digital Economy Partnership Agreement (DEPA) in 2020. This innovative agreement establishes new approaches to digital trade by promoting interoperability across different jurisdictions and addressing emerging issues related to the digitalisation of economies and societies.
To share insights on the linkages between ASEAN and Chile, the Ministry of Foreign Affairs of Chile, together with the Center for International Studies of the University of Chile, organised the inaugural dialogue series on 'ASEAN-Chile Futures Perspectives – Socio-Cultural Identity and Community Building. Experiences for better integration'. Ms Carolina Valdivia, Under Secretary of Foreign Affairs of Chile and Mr Satvinder Singh, Deputy Secretary General of ASEAN, opened the event, by emphasising the growing diplomatic and economic linkages between ASEAN and Chile. Mr Singh, in particular, highlighted how Chile can represent ASEAN's gateway to Latin America. H. E. Gustavo Ayares, Ambassador of Chile to Indonesia and ASEAN discussed the expanding linkages between Chile and ASEAN and moderated the panel discussion among Dr Giulia Ajmone Marsa, ERIA Director for Strategy and Partnership; Prof Nicole Jenne, from the Center of International Studies of the University of Chile; and Prof Riza Noer Arfani, from Gadjah Mada University, Indonesia.
Dr Ajmone Marsan discussed the importance of community building and socio-cultural identities in shaping economic ties in ASEAN, Latin America and between the two regions. She highlighted how cultural linkages, such as the ones shaped by education and immigration, are often at the basis of the development of innovation eco-systems. She also highlighted the need for strengthening policy dialogue, peer learning and sharing of good practices across the two regions.
Related Articles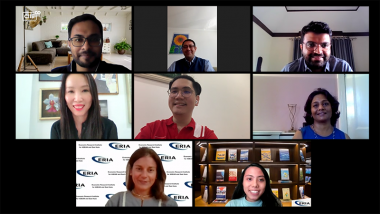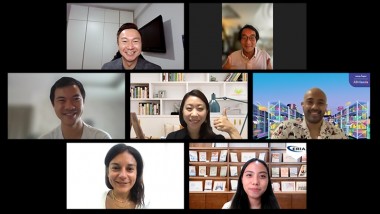 CHOOSE FILTER