Expansion of PPP funding in East Asian Infrastructure Projects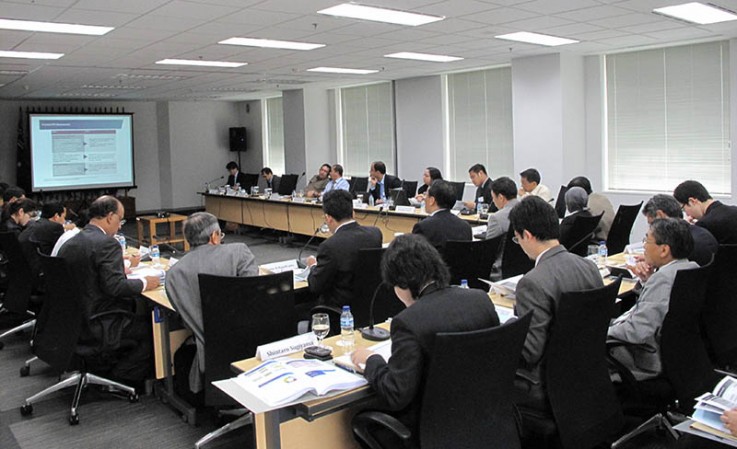 ERIA's 3rd Public Private Partnership (PPP) Framework Workshop was held on March 12th, 2012 in Jakarta.
More than 30 participants, including government officials and professional consultants from eight East Asian countries (Vietnam, Thailand, Singapore, Malaysia, Indonesia, the Philippines, India and Japan), took part. PPP is seen as an effective source of funding for infrastructure projects, and participants discussed a variety of PPP issues in the region, including its institutional and regulatory frameworks, as well as lessons learned from past or ongoing infrastructure projects.
Each country's progress in PPP implementation since the 2nd PPP Framework Workshop held last year was reviewed, and distinguished guest speakers described key PPP issues from both legal and institutional perspectives. Furthermore, ERIA made interim presentations on its PPP-related researches. They led to an exchange of insightful views.
Key discussion topics centred on the hurdles still remaining for PPP implementation and on how the effectiveness of PPP can be enhanced. This year, participants confirmed the importance of government support, including guarantees, and the need for an adequate assessment method for PPP projects.
The findings and recommendations which emerged from the workshop should lead to the establishment of a more robust PPP framework among East Asian countries, leading to an expansion of this key funding source for their further infrastructure development.
Expansion of PPP funding in East Asian Infrastructure projects.pdf
CHOOSE FILTER