Executive Director of ERIA meets Ambassador of India in Indonesia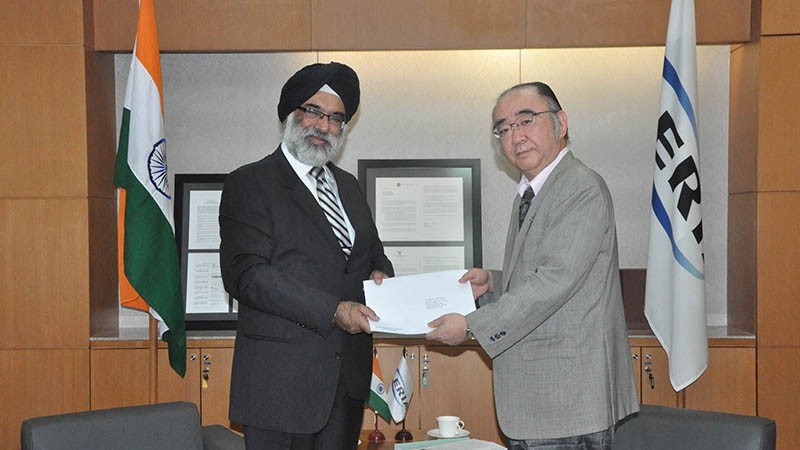 H.E. Gurjit Singh, Ambassador of India in Indonesia visited ERIA on May 31, 2013 and met Prof. Hidetoshi Nishimura, Executive Director of ERIA. Prof. Nishimura reported about recent activities and achievements of ERIA to the Ambassador, especially about the important events of ERIA held since the 6th ERIA Governing Board Meeting in 2013.
The Ambassador requested for ERIA cooperation on three major issues, namely regional cooperation, the India-Japan Seminar on Connectivity to be held later this year and the upcoming visit of Indian business delegation led by Federation of Indian Chambers of Commerce & Industry (FICCI).
The Ambassador presented India's annual contribution of USD 100,000 to ERIA and Prof. Nishimura expressed his sincere appreciation for all the supports and contributions from India. Both the dignitaries promised for continued and focused support between India and ERIA.
CHOOSE FILTER