ERIA Signs MoU with Indonesia's Ministry of Investment for Joint Study on Policy, Capacity Building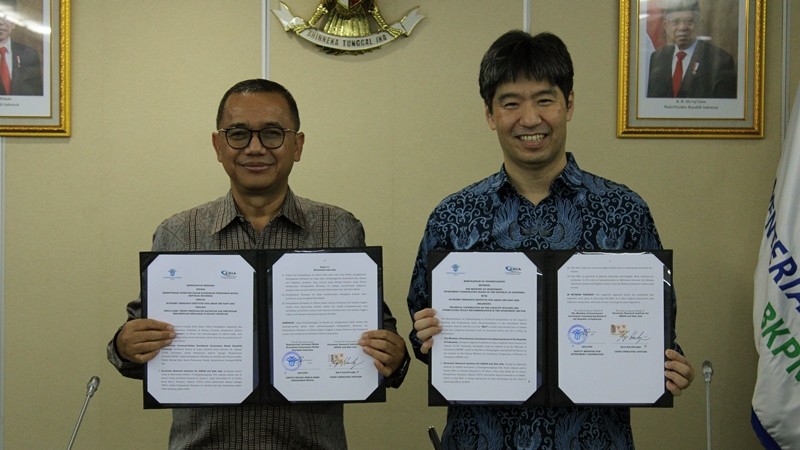 Jakarta, 18 November 2022: In preparations for Indonesia's ASEAN Chairmanship next year, the Economic Research Institute for ASEAN and East Asia (ERIA) signed an MoU with Indonesia's Ministry of Investment/Investment Coordinating Board (BKPM) on Friday.
'ERIA will support the agenda of the Ministry of Investment reforms including by conducting joint studies on investment topics and capacity building on macroeconomic data analysis. We hope the output of the agenda will result in sound policy recommendations that will enhance investment in Indonesia,' said ERIA's Chief Operating Officer Mr Koji Hachiyama, who also conveyed his expectations that the MoU would open doors for cooperation ahead.
For the signing ceremony, Mr Hachiyama was accompanied by Dr Lili Yan Ing, Lead Advisor, Southeast Asia Region; Dr Aladdin Rillo, Senior Economic Advisor; Dr Fauziah Zen, Senior Economist; Dr Doan Thi Thanh Ha, Economist; and several ERIA staff from the research, legal, and communications departments.
Dr Riyatno, Deputy Chairman for Investment Cooperation at BKPM, warmly welcomed the ERIA delegation. He briefly explained the recent developments implemented by the government to improve the business and investment climate in the country, in line with the recent Law no. 11/2020 on Job Creation that 'reformed many regulations and the business licensing system in Indonesia.'
'We do hope that the collaboration will provide more government [policies] that [are formulated] based on theory and scientific evidence, as well as good regulatory practice, where a joint study conducted between two parties will deliver findings/innovations that have the potential to help [elevate] the role of investment in developing the local economy and strengthen the national economy,' said Dr Riyatno.
Dr Indra Darmawan, BKPM's Deputy Chairman for Investment Planning, and Mr Pradana Indraputra, BKPM's Special Staff for National Entrepreneur Development, attended the signing ceremony.
Image Gallery
Related Articles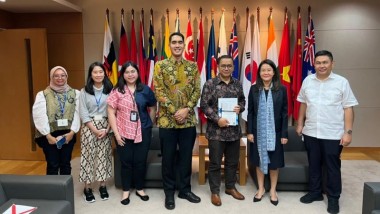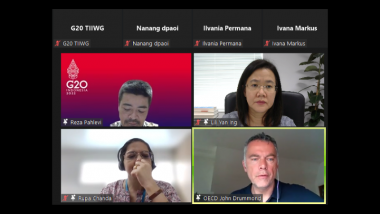 CHOOSE FILTER