ERIA Senior Economist Participates in the International Symposium on BRI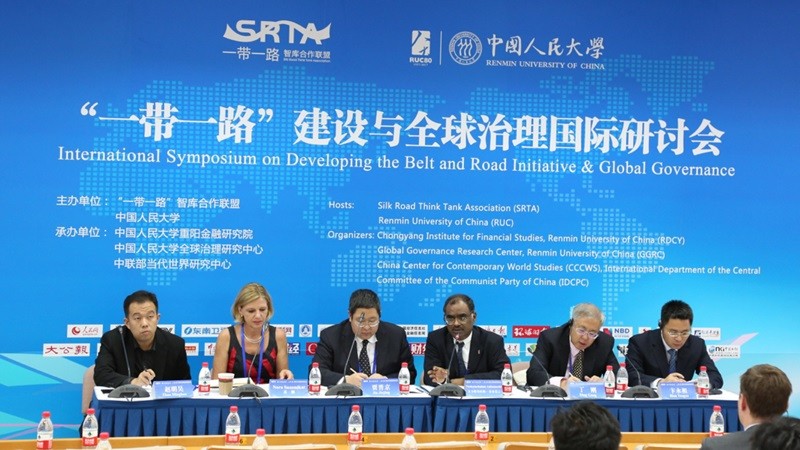 First proposed in 2013, China's Belt and Road Initiative (BRI) is a strategy that focuses on connectivity and cooperation between Eurasian countries in terms of global affairs and trade through China's investment in large infrastructure projects in the region. Potential merits and demerits have been discussed by experts and scholars in the development of this particular strategy ever since the project's unveiling.
On 30 September 2017, Senior Economist of the Economic Research Institute for ASEAN and East Asia (ERIA), Dr Venkatachalam Anbumozhi, participated in the International Symposium on Developing the Belt and Road Initiative held in Beijing, China. Organised by Silk Road Think Tank Association (SRTA) and Renmin University of China (RUC), the symposium provided a platform for suggestions and recommendations in regards to the BRI.
More than 300 attendees from nearly 20 countries attended the symposium. Notable participants in attendance include Vice Minister of International Department of the Communist Party of China Central Committee, who is also the Chairman of SRTA, Mr Guo Yezhou; former President of Slovenia, H.E. Danilo Turk; former Prime Minister of Egypt, H. E. Essam Abdel-Aziz Sharaf; and former Prime Minister of Kyrgyzstan, H.E. Djoomart Otorbaev.
Dr Anbumozhi presented an insight on global governance and rebalancing within the concept of common consultation, construction, and shared benefits through connectivity. The symposium also became a medium for the launch of BRI's global capacity building project.
Image Gallery
Related Articles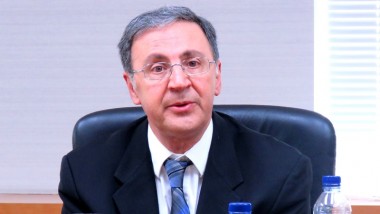 CHOOSE FILTER