ERIA Receives Courtesy Visit From Japan External Trade Organisation (JETRO)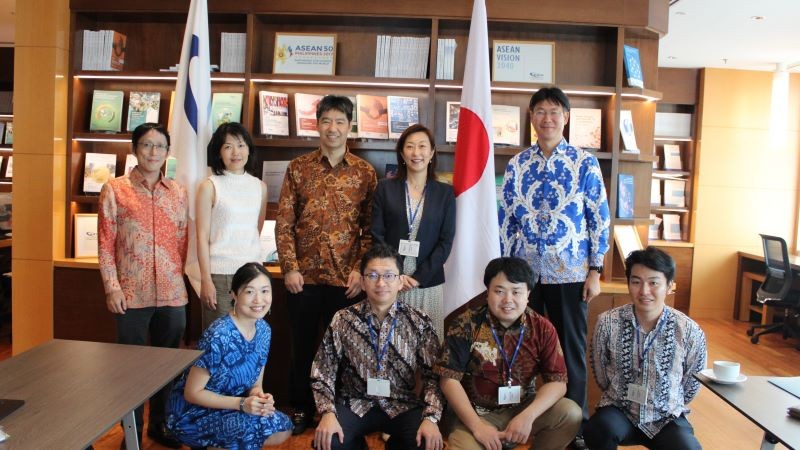 Jakarta, 3 August 2023: Koji Hachiyama, Chief Operating Officer of the Economic Research Institute for ASEAN an East Asia (ERIA), warmly welcomed the visit of Mio Kawada, Executive Vice President of the Japan External Trade Organisation (JETRO) and her team to ERIA's office in Jakarta.
The delegation from JETRO also included President Director Masakazu Takahashi and Senior Director for Global Strategy, ASEAN Manabu Tsukuda. Hachiyama was accompanied by ERIA's Financial Director Sumie Hoshide, ERIA's Senior Economist Ikumo Isono, and ERIA's Senior Policy Officer of Healthcare and Long-Term Care Policy Asuka Nagatani.
During the meeting, Hachiyama spoke of his appreciation of JETRO's support for ERIA's activities. He also discussed with Kawada the future of the soon to be launched ERIA Centre for Digital Innovation and Sustainable Economy (E-DISC), and his hope JETRO would collaborate with ERIA for E-DISC's development.
Image Gallery
Related Articles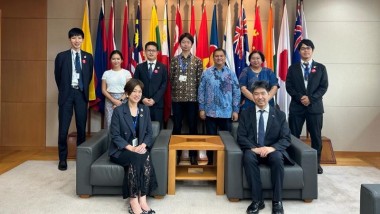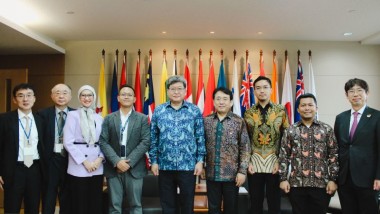 CHOOSE FILTER