ERIA Ranks 28th in the International Economic Policy Think Tanks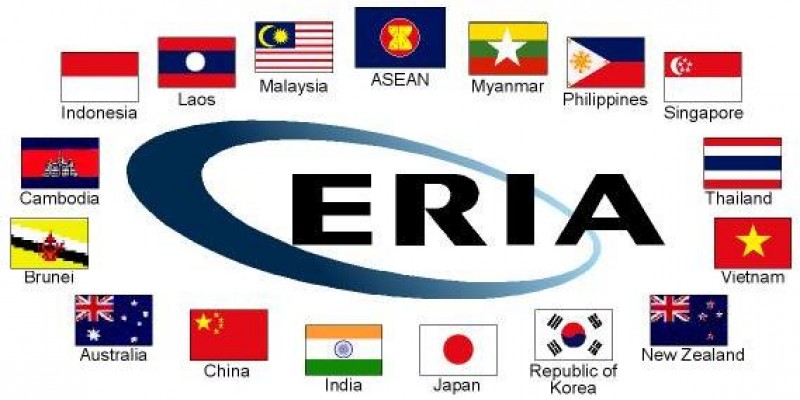 Economic Research Institute for ASEAN and East Asia (ERIA) ranks 28th among the world's "Top 50 International Economic Policy Think Tanks" according to the 2012 Global Go To Think Tanks Index Report.
ERIA has achieved a two-slot advance from the rankings in 2011 report which it was ranked at 30th. ERIA is the only organization in ASEAN to be honored in this category. Other leading organizations on international economic policy included Bruegel of Belgium, Brookings Institute of United States and Kiel Institute of World Economy of Germany.
These rankings were produced annually by the Think Tanks and Civil Societies Program of the International Relations Program of University of Pennsylvania.
"This year ranking was the outcome of hard work and extensive researches done on ASEAN and East Asia including continuous support to the summit activities in close cooperation with Research Institute Network," commented, ERIA Executive Director Prof Hidetoshi Nishimura.
The 2012 rankings are based on a survey of 6,603 think tanks from 182 countries as well as involving some 1,950 policy makers, journalists and scholars from 120 countries in the nomination and ranking process.
To reach the press release, please click on the following pdf file:
ERIA ranks 28th in the_International Economic Policy Think Tank
2012 Global Go To Think Tanks Report_Top 50 International Economic Policy Think Tanks
CHOOSE FILTER