ERIA President Reports on Transition Finance at Asia Green Growth Partnership Ministerial Meeting in Tokyo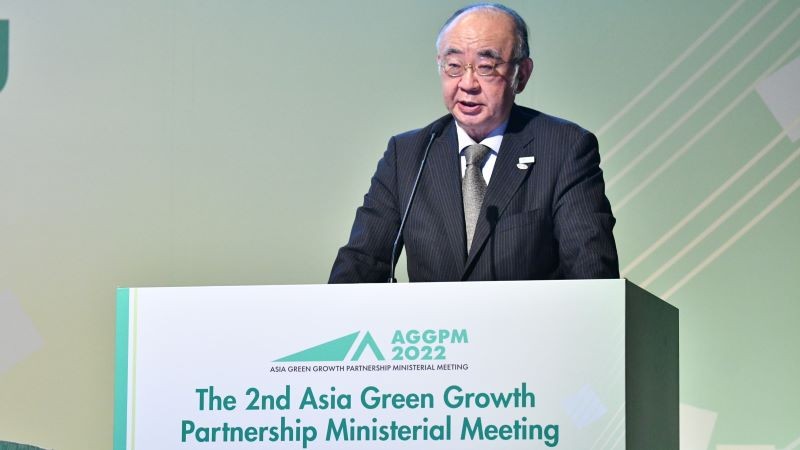 Tokyo, 26 September 2022: The 2nd Asia Green Growth Partnership Ministerial Meeting (AGGPM) 2022 was held in Tokyo, Japan organized by Minister of Economy, Trade, and Industry (METI) Japan, with ministers and representatives of international organisations from Asia, the Middle East, and other countries attending.
The meeting addressed the importance of a balanced energy transition for achieving sustainable economic growth, mitigating climate change, and ensuring energy security in the context of a global energy situation that is undergoing a radical transformation. The meeting discussed the steady progress of numerous public and private sector efforts based on the Asian Energy Transition Initiative (AETI) announced last year, as well as new support measures and projects to expedite it.
The meeting was opened by H.E. Mr Nishimura Yasutoshi, Japan's Minister of Economy, Trade, and Industry, followed by a speech from Dr Fatih Birol, Executive Director of the International Energy Agency (IEA). Representatives from Bangladesh, Brunei Darussalam, Cambodia, Canada, Indonesia, Iran, Lao People's Democratic Republic, Malaysia, Pakistan, the Philippines, Saudi Arabia, Singapore, Thailand, United Arab Emirates, Viet Nam, the ASEAN Economic Community, and the Economic Research Institute for ASEAN and East Asia (ERIA) reported on their efforts to speed up an inclusive energy transition and heighten the role of international cooperation to achieve this goal under the pillars of energy security, energy development, and affordable access of energy whilst addressing climate change challenges.
Prof Hidetoshi Nishimura, President of ERIA, shared ERIA's perspective on ASEAN's carbon neutrality challenges. He cited the institute's research on a cost-optimal technology deployment scenario to achieve carbon neutrality in the ASEAN region by 2060. Prof Nishimura reported on Cambodia and ERIA's co-hosting of the 5th East Asia Energy Forum on ASEAN's Challenges on Carbon Neutrality and Energy Security, which discussed issues relevant to current energy and climate challenges, including the role of natural gas, energy transition pathways, and the financing scheme for the transition.
Transition finance guidelines, technology lists, and perspectives on transition finance, as well as financial activities and policies in line with AETI and Asia Transition Finance (ATF) were discussed in the first session. Through AETI in 2021 and the notion of the Asia Zero Emissions Community, Japan's government is seeking to contribute to the region's transition to a more sustainable economic model and carbon neutrality. Prof Nishimura of ERIA highlighted decarbonisation pathways to achieve the Glasgow Climate Pact and the Paris Agreement. He reported that ERIA has developed Technology List and Perspectives for Transition Finance in Asia in collaboration with the ATF Study Group. The document, he said, provides a framework for evaluating a potential transition technology as well as factual information on a variety of potential transition technologies.
During the second session, a memorandum of understanding was signed for the projects that contribute to Asian energy transition. Remarks followed from H.E. Ms Ota Fusae, Japan's State Minister of Economy, Trade, and Industry. Special messages were delivered by Mr Asakawa Masatsugu, President of the Asian Development Bank; Mr Paul Everingham, Chief Executive Officer (CEO) of Asia Natural Gas and Energy Association, Singapore; Mr Jaideep Khanna, Head of Barclays, Asia Pacific; Mr Nadir Godrej, Chairman of Godrej Industries Ltd and Godrej Agrovet Ltd; Mr Hayashi Nobumitsu, Governor of the Japan Bank for International Cooperation; Ms Verena Lim, CEO of Macquarie Group Asia; Mr Eugene Weng Soon Wong, CEO of the Sustainable Finance Institute; Mr Bill Winters, Group Chief Executive of Standard Chartered; Ms Koike Yuriko, Governor of Tokyo; Mr Jesper Koll, Expert Director of Monex Group and Japan Catalyst Fund; and Dr Mari E. Pangestu, Managing Director for Development Policy and Partnerships, World Bank. Mr Minami Ryo, Director General for International Policy on Carbon Neutrality, delivered the closing remarks.
Image Gallery
Related Articles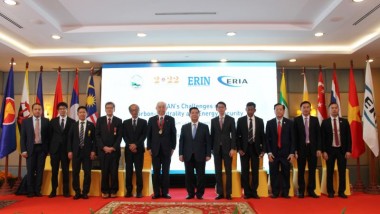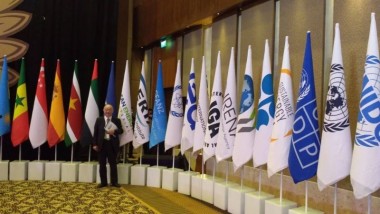 CHOOSE FILTER