ERIA President Delivers Keynote Speech at the 7th LNG Producer-Consumer Conference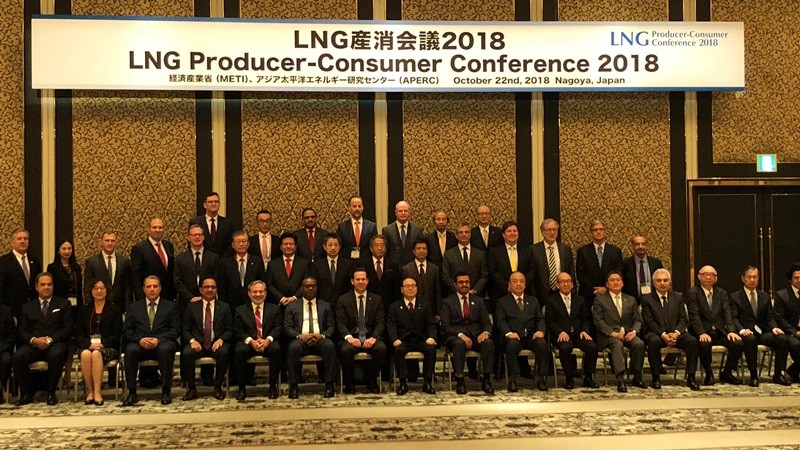 Nagoya, 22 October 2018: President of the Economic Research Institute for ASEAN and East Asia (ERIA), Prof Hidetoshi Nishimura, participated in the 7th LNG Producer-Consumer Conference held in Nagoya, Japan on 22 October 2018.
Jointly hosted by Japanese Ministry of Economy, Trade and Industry (METI) and the Asia Pacific Energy Research Centre (APERC), the conference took on the theme of 'Collaboration between Producers and Consumers in 'the Second Gas Revolution': Efforts by Producers and Consumers towards Ensuring the Security of LNG Supply in the New Environment'. It was attended by over 1,000 people from governments, international organisations, and business communities involved in the liquefied natural gas (LNG) industry from over 30 countries and economies.
With the aim of providing a platform for LNG producers, consumers, and other stakeholders to share their viewpoints on the opportunities and challenges of the global LNG market and to discuss emerging trends and future outlook, the conference was divided into six sessions comprising ministerial speeches, presentations, policy updates and panel discussions.
HE Mr Hiroshige Seko, the Minister of Economy, Trade and Industry of Japan and HE Dr Mohammed Bin Saleh Al-Sada, the Minister of Energy and Industry of Qatar delivered the opening remarks. In his remarks, Minister Seko explained Japan's efforts to promote LNG market, notably through developing the necessary infrastructure to address growing Asian as well as global demand. Meanwhile, Minister Al-Sada discussed Qatar's plan to expand domestic LNG production to meet its National Vision 2030 and to increase the overall consumption of natural gas due to its quality as one of the cleanest energy resources.
Prof Hidetoshi Nishimura was one of the speakers of the first session of the conference. He delivered a keynote speech titled 'Natural Gas and LNG as the Transitional Fuel in ASEAN', highlighting the role of natural gas in the future energy mix of ASEAN. He pointed out that in a Business-as-Usual (BaU) scenario, despite the foreseeable substantial increase in the absolute volume of demand for natural gas by 2040, its share in the energy mix would decline. In line with the region's viewpoint of energy security and affordability, ASEAN countries would rather increase the use of coal.
Afterwards, Prof Nishimura presented three fuel substitution scenarios that estimate the costs and level of CO2 emissions of different assumptions of coal-to-gas switching depending on the degree of policy aggressiveness, outlining the expected economic and environmental benefit of replacing coal with natural gas.
Concluding his speech, Prof Nishimura offered several policy actions to promote sustainable natural gas market. First, developing and promoting competitive and transparent LNG markets. Second, addressing financial constraints in Asian markets through the provision of financial support and collaboration with multilateral development banks (MDBs). Third, assisting policy developments in Asia by setting regional energy mix targets, developing necessary regulatory frameworks and building the capacity of personnel in the public and private sector.
Related Articles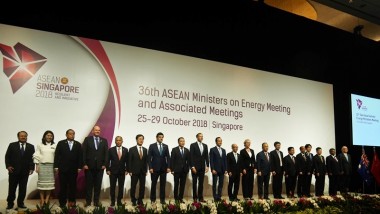 CHOOSE FILTER