ERIA President Addresses 5th International Conference on Carbon Recycling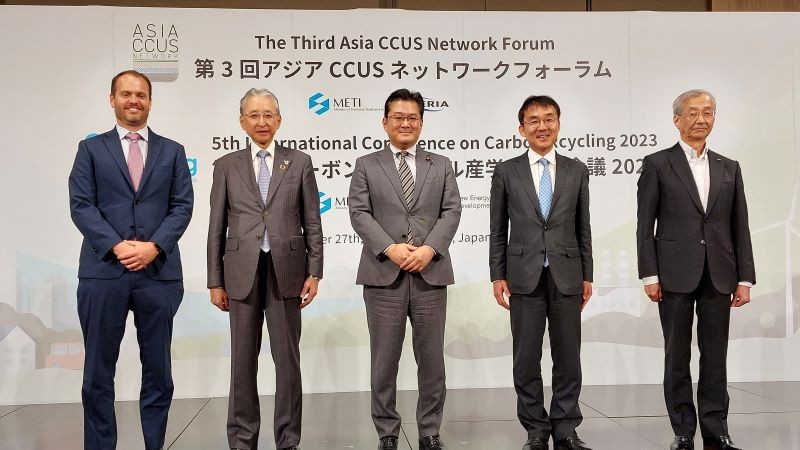 Hiroshima, 27 September 2023: The 5th International Conference on Carbon Recycling 2023, co-organized by Japan's Ministry of Economy, Trade, and Industry (METI) and the New Energy and Industrial Technology Development organisation (NEDO), was held on 27 September at the Hilton Hiroshima hotel, Japan. The conference, consisting of panel discussion sessions, was organized as a forum to discuss and disseminate the importance of carbon recycling concepts and technologies to realize carbon neutrality targets. It was also held in conjunction with the 3rd Asia CCUS (carbon capture, utilization, and storage) Network Forum, which was held at the same venue.
Professor Tetsuya Watanabe, President of the Economic Research Institute for ASEAN and East Asia (ERIA), delivered remarks during the opening session, along with other distinguished speakers Yoshida Nobuhiro, METI Parliamentary Vice-Minister of Economy, Trade and Industry; Noah Deich, Deputy Assistant Secretary for the Office of Carbon Management, Office of Fossil Energy and Carbon Management (FECM) at the US Department of Energy (DOE); and Mitsuoka Tsugio, Chairperson of Japan's Carbon Recycling Fund Institute (CRF).
During his speech, Prof Watanabe touched upon the importance of considering all available technological options to pursue multiple pathways of carbon neutrality, especially within ASEAN and East Asia. Carbon recycling technologies are a viable option to reduce carbon emissions by efficiently transforming CO2 and industrial waste into a wide array of valuable products. This technology is a crucial element within the CCUS value chain, and could be one solution to tackling the challenging issue of financing CCUS. Prof Watanabe concluded his remarks by emphasizing that carbon capture and storage (CCS) and utilisation, which means carbon recycling is pivotal technology, offers emissions reductions which could also increase added value to the economy.
The panel discussion sessions also benefited from the attendance of experts from governments, companies, academia, international organisations, and research organisations dedicated to the implementation and development of carbon recycling technologies. The conference also held a poster session which showcased innovations from attending institutions highlighting their cutting-edge carbon recycling technologies.
Image Gallery
Related Articles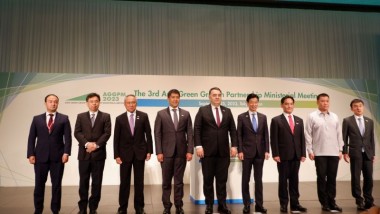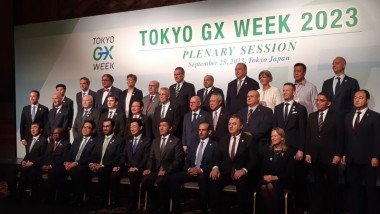 CHOOSE FILTER