ERIA Presents at the G20 Trade, Investment, and Industry Working Group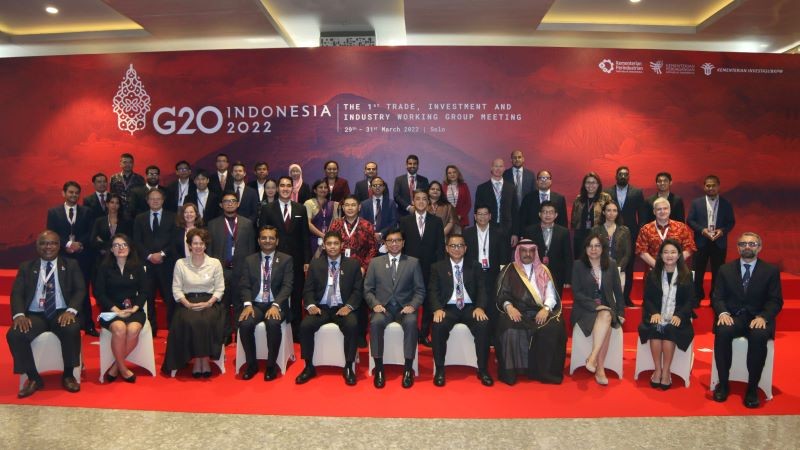 Solo, 30 March 2022: The G20 Trade, Investment, and Industry Working Group (TIIWG) is one of the 13 working groups that are part of the sherpa track. The working group is co-organized by the Ministry of Trade, the Ministry of Investment, and the Ministry of Industry. The TIIWG G20 Presidency in Indonesia will take the theme 'Collective Economic Recovery: Aligning Trade, Investment, and Industry Agenda with SDGs.' The first TIIWG meeting was held in Solo from 30-31 March 2022 in a hybrid format. The meeting was attended by delegates from all G20 member countries and several international organizations, such as ERIA, OECD, UNCTAD, UNESCAP, UNIDO, World Bank, and WTO.
The meeting was divided into three sessions to discuss three priority issues: (1) Priority Issue Number Two—The Role of Multilateral Trading System to Strengthen the Achievement of Sustainable Development Goals (SDGs); (2) Priority Issue Number Four—Digital Trade and Sustainable Global Value Chains (GVCs); and (3) Priority Issue Number Six —Sustainable and Inclusive Industrialization via Industry 4.0.
ERIA's COO, Mr. Koji Hachiyama, and Dr Lili Yan Ing, Lead Advisor on Southeast Asia, contributed during the second session. Mr. Koji Hachiyama gave opening remarks to introduce ERIA to all G20 members and delegates. Dr Lili Yan Ing then presented on 'Digital Transformation: Development for All'. The presentation highlighted how digital trade can improve productivity and trade but at the same time lead to increased inequality. Dr Lili Yan Ing also highlighted the key challenges in digital transformation and digital trade related to privacy, cyber security, competition, and digital divides. Dr Lili Yan Ing provided several recommendations to the G20: (1) implement the commitments under the Digital Transformation and Digital Trade frameworks; (2) improve the quality of digital enablers to ensure digital inclusiveness for all; (3) promote efforts to improve preparedness for digitalization and reduce digital divides within and between countries; and (4) improve the quality, also ensure the implementation of privacy law and competition/antitrust law worldwide.
Image Gallery
Related Articles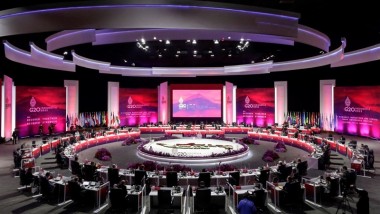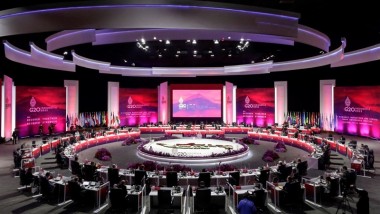 CHOOSE FILTER