ERIA Pays Courtesy Call to Malaysian Minister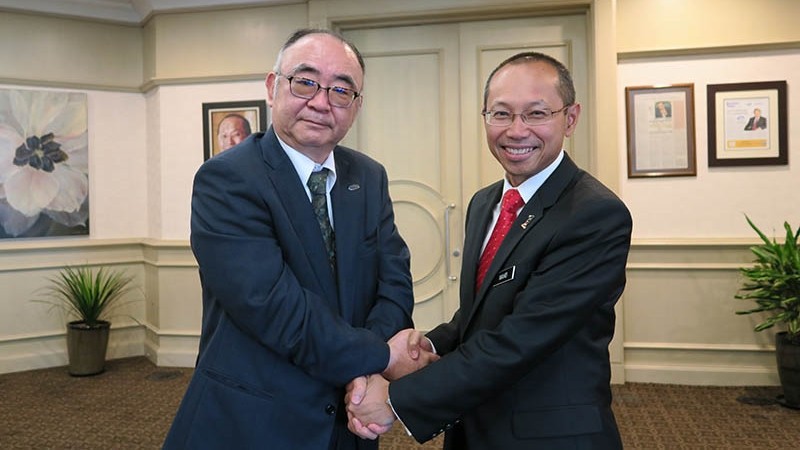 Prof. Hidetoshi Nishimura, Executive Director of ERIA, and senior officials of ERIA, paid a courtesy visit to Dato' Sri Abdul Wahid bin Omar, Minister in the Malaysian Prime Minister's Department, at the Minister's office in Putrajaya, Malaysia, on 30 March.
Prof. Nishimura explained the founding and development of ERIA over the years, and introduced several flagship projects on infrastructure and connectivity development.
The Minister acknowledged the progress of ERIA in promoting ASEAN Economic Community (AEC) and ASEAN Socio-Cultural Community (ASCC) post 2015 building and its contribution to the Malaysian Chairmanship of ASEAN this year.
The Minister reaffirmed the importance of ERIA's support to the chair of ASEAN and EAS through its research and related activities and agreed to explore new opportunities to further strengthen the relationship. He welcomed the event proposed by ERIA to support the Malaysian chairmanship in 2015.
The discussions were wide-ranging with a focus on current and future regional developments.
CHOOSE FILTER