ERIA Partners with MPC and RIN to Reduce Unnecessary Regulatory Burdens on Business in ASEAN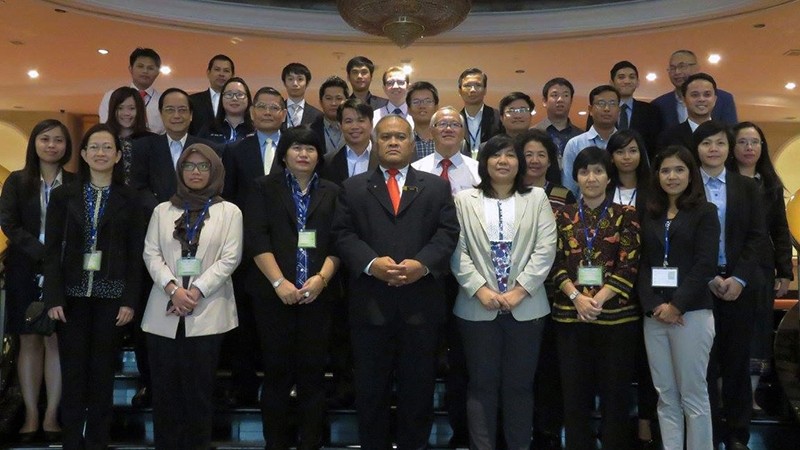 The Economic Research Institute for ASEAN and East Asia (ERIA) held the second technical workshop for its regional research project on 'Reducing Unnecessary Regulatory Burdens (RURB) on Business and Engendering Informed Regulatory Conversations in Priority Integration Sectors in ASEAN Member States' on 13-14 February 2016 in Kuala Lumpur.
Two critical challenges facing ASEAN Member States in an increasingly open and integrated ASEAN are to promote a conducive business and investment environment, and to improve economic performance and productivity. To meet these challenges, ASEAN Member States need to make sure that government regulations on business are not overly burdensome, coupled with the minimization of border barriers and greater investment in infrastructure and people. Reducing unnecessary regulatory burdens on business maximizes the efficiency and effectiveness of regulations, thereby facilitating investments and trade in the region as ASEAN pursues deeper economic integration. Thus, the ERIA-RURB research project focuses on reducing unnecessary regulatory burdens, specifically in the trade-related activities of firms in a selected priority integration sector that has significant export potential in each ASEAN Member State.
Researchers from nine ASEAN Member States, who are undertaking the country studies for the project, are participating in the second technical workshop. Representatives from relevant government agencies will also participate in the workshop to provide feedback and advice to the national researchers. In addition, the project incorporates a capacity building component funded by the Australian government for government officials from Cambodia, Lao PDR, Myanmar and Viet Nam. The Malaysia Productivity Corporation (MPC), which is mandated to review all regulations affecting the conduct of business in Malaysia, is providing technical and advisory support to the project.
At the first technical workshop held last September 2015, MPC conducted a training course for the national researchers and government representatives on Malaysia's RURB methodology for improving quality of regulation and regulatory practices. In particular, Malaysia's approach helps businesses identify regulatory burdens, suggest solutions and then present them to regulators in a credible way.
Through this research project, ERIA endeavours to contribute to national regulatory reform initiatives to improve overall regulatory regime such that policies and regulations complement one another in support of greater efficiency, enhanced competitiveness, and increased trade and investment in ASEAN.
CHOOSE FILTER