ERIA mentioned in APEC and OECD documents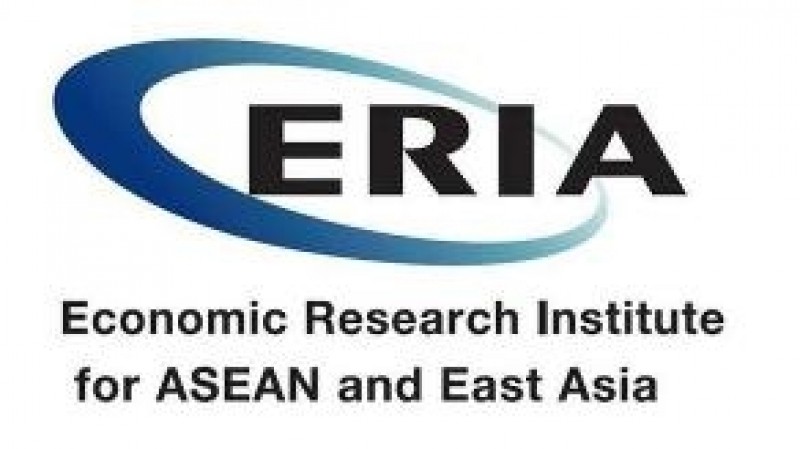 ERIA Mentioned in OECD Ministerial Council Chair's Summary Statement
The 2015 OECD Ministerial Council Meeting was held at the OECD Headquarters in Paris on 3-4 June 2015, and ERIA's efforts in support of the Southeast Asia Regional Programme was mentioned in the Chair's Summary statement (paragraph 33).
Excerpt from Unlocking Investment for Sustainable Growth and Jobs - Chair's Summary
They noted the progress achieved through the Southeast Asia Regional Programme (SEARP). Ministers encouraged the OECD to further enrich the SEARP, in cooperation with ASEAN Partners and regional organisations, such as the Economic Research Institute for ASEAN and East Asia (ERIA).
APEC Ministers Responsible for Trade Highlight ERIA's Role in the Region's Economic Integration
The 2015 Meeting of APEC Ministers Responsible for Trade was held on 23-24 May 2015 in Boracay, Philippines, ERIA was mentioned in two statements released by APEC.
Excerpt from 2015 Meeting of APEC Ministers Responsible for Trade Statement (fourth paragraph from bottom)
We value the continued interaction with ABAC and other stakeholders. We instruct officials to continue pursuing initiatives and foster closer cooperation with ABAC and other stakeholders to achieve significant outcomes for the region's growth and economic integration. We encourage officials to keep exploring ways to strengthen the coordination and synergies with international and regional organizations, notably the ASEAN, ERIA, OECD, PECC and the WCO.
Excerpt from Boracay Action Agenda to Globalize MSMEs (paragraph 13)
Moreover, APEC should encourage clarity in focus on important MSMEs issues to address the barriers of a regional or global nature in key committee and sub-fora requiring cooperation among economies. Cross-fora collaboration in initiatives particularly links between APEC and ABAC, between SOM and SFOM, and under SOM (CTI, SMEWG and other relevant fora) to address the challenges MSMEs face will ensure that APEC's cooperation efforts for MSMEs are effective. Information sharing and stronger coordination across aforementioned fora will enhance complementation of projects and initiatives and promote efficient use of resources. Further, cooperation with international organizations and forums, especially those that are giving MSMEs greater emphasis, will link APEC's work to global efforts (e.g. UNCITRAL, G20, OECD, ERIA).
CHOOSE FILTER