ERIA Hosts World Bank Semi-Annual Review Discussion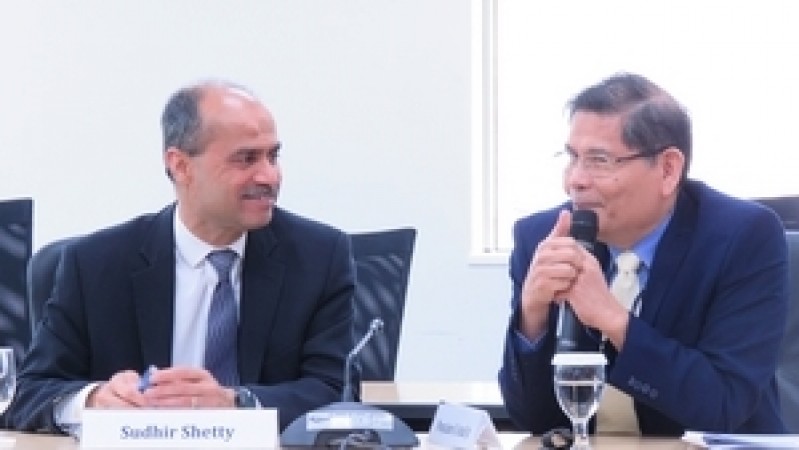 The Economic Research Institute for ASEAN and East Asia (ERIA) hosted a discussion on the findings of The East Asia and Pacific Economic Update, the World Bank's semi-annual review of the region's developing economies, on 17 April 2017 in ERIA's office in Jakarta.
The report was presented by the World Bank's Chief Economist for the East Asia and Pacific region, Sudhir Shetty, who was also the lead author of the report. ERIA's Senior Economist, Dr Ponciano S. Intal, Jr., moderated the discussion, which was attended by Jakarta-based economists and researchers.
According to the report, economic growth in the region is expected to grow further on the back of domestic consumption and services, which would help poverty alleviation efforts. However, there are risks that come from the global environment and domestic vulnerabilities, including 'shocks to financial sectors in the large regional economies, slowdown in global trade growth, and challenges to fiscal sustainability.'
The report recommended several policy priorities for the region's policymakers in order to address these risks, including 'focusing on prudent macroeconomic management and ensuring sustainable fiscal balances in the medium term.'
Related document:
CHOOSE FILTER