ERIA Hosts Special Lecture on the Fukushima Accident and Its Aftermath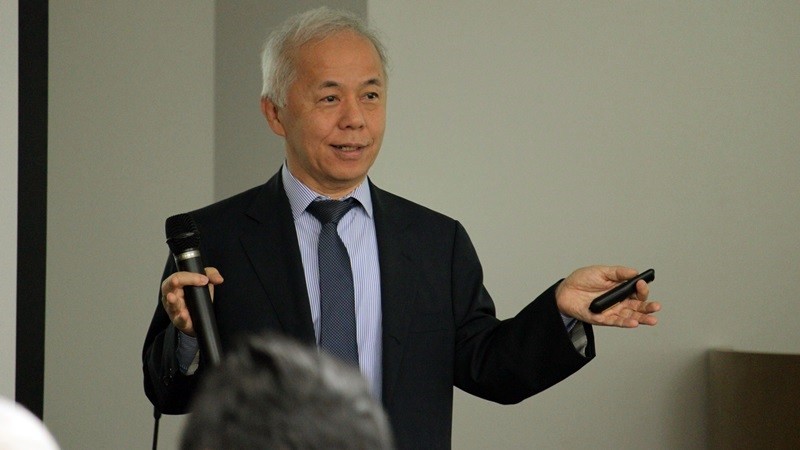 Jakarta, 16 May 2019: The Economic Research Institute for ASEAN and East Asia (ERIA) in cooperation with the Tokyo Electric Power Company Holdings, Inc. (TEPCO) and the Mission of Japan to ASEAN hosted a special lecture on the Fukushima accident on 16 May 2019 in Jakarta. For ASEAN Member States, nuclear power generation has the potential to support energy security programmes in addition to combatting environmental issues.
Since the unfortunate event took place in March 2011, public opinions on nuclear power generation have shifted downwards. However, the depletion of fossil fuel as well as unprecedented levels of carbon dioxide emissions have bolstered the need to offer additional energy sources, which nuclear generation is able to fulfil. As such, there is urgency in socialising the idea of nuclear power generation and clarifying its misconceptions.
TEPCO's Executive Vice Chairman, Mr Naomi Hirose, informed the 80 event participants that the untimely combination of the magnitude-9.0 earthquake that struck Japan and the tsunami that followed caused a station blackout at the Fukushima Daiichi power plant then its subsequent explosion. Although nuclear contamination resulted from the blast, since March 2011, massive decontamination and decommissioning initiatives have taken place, led mostly by TEPCO.
The immense effort in decontaminating and cleaning up Fukushima prefecture over the past eight years have proven successful for TEPCO and the Japanese government. Evacuation zones have been lifted in all, but two areas as of today; radiation in the area has also reached safe levels.
In areas dubbed as the 'green zone', people are no longer required to wear protective gear thus enabling the return of former residents. Deputy Chief of Mission of Japan to ASEAN, Ms Hikariko Ono, shared a story at the event stating, 'In fact, when Japanese Prime Minister Shinzo Abe visited the site in April this year, he and his delegation inspected the site in their usual business clothes. So, this clearly demonstrates the steady progress towards the decommissioning of the plant and reduction of air radiation dose rate in the area.' Further, Japan now upholds one of the world's most stringent standards of agricultural and fishery products alleviating concerns over food safety.
Although scepticism persists over nuclear power generation, TEPCO has debunked many of the public concerns pertaining to the alternative energy source. A key lesson learned from the disaster is the important of a safety culture. What TEPCO has demonstrated through its management and handling of the Fukushima disaster is that nuclear power generation remains a safe alternative energy option. For Mr Hirose, 'Safety culture is very, very important in an organisation and instilling safety culture is very, very important, but it's not easy. In order to do so, you make a lot of effort to improve your safety then still you can't think this is safe enough so benchmarking [best practices] is very important.'
Image Gallery
Related Articles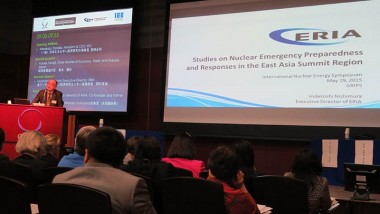 CHOOSE FILTER