ERIA Hosts Discussion on ASEAN with Visiting Mission from Japan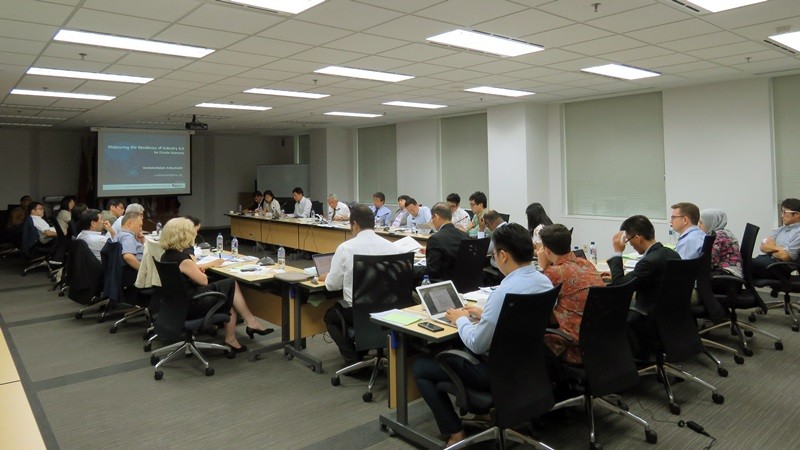 Jakarta, 7 September 2018: The Economic Research Institute for ASEAN and East Asia (ERIA) hosted a discussion on ASEAN and ASEAN Community with a visiting mission headed by the ASEAN Study Group in Tokyo (ASGT) and ASEAN-Japan Centre (AJC), on 7 September 2018.
The discussion covered a range of policy developments occurring across ASEAN that ERIA economists are currently researching. These topics included: i) ERIA research and its integration with ASEAN; ii) trade and investment; and iii) innovation: what and how to promote, the role of ASEAN and ASEAN Member States (AMS).
ERIA's Senior Economist Dr Ponciano S. Intal, Jr. began the discussion by providing context of ERIA research activities. He stated that ERIA has a mandate to contribute to ASEAN and East Asia integration. Dr Intal explained that this mandate requires ERIA to be responsive in its recommendations and ensure that policy recommendations must be analytically strong but very policy oriented.
'ERIA is a Sherpa for ASEAN and that means that for ERIA, every year we undertake certain activities in support of the particular ASEAN chair… this has led to ERIA's contribution to [projects like] the Comprehensive Asia Development Plan, a request of the East Asia Summit,' said Dr Intal. He also explained that projects like the Comprehensive Asia Development Plan framework have 'influenced the ASEAN connectivity framework, so you are seeing where the thinking in ERIA helps with the thinking and strategies of ASEAN.'
The following two speakers, Senior Economist Dr Dionisius A. Narjoko and Economist Dr Doan Thi Thanh Ha focused on how trade and investment are being further integrated throughout ASEAN. Dr Narjoko explained how his research model on the ASEAN Framework Agreement on Services demonstrates the benefits for the ASEAN community as a result of continuing service liberalisation. He emphasised that continued service liberalisation will have the potential to improve productivity and correspondingly result in price reductions ranging from 10%-20% along with real income gains and increasing flows of regional FDI across ASEAN.
In her research, Dr Doan discussed the costs and benefits of non-tariff measures (NTM) and how costs that result from legitimate NTMs that improve safety standards can be limited.
'NTMs can actually be good,' said Dr Doan. 'When we think about NTMs, especially from the business perspective we tend to refer to a very small sub-sect of NTMs which we call non-tariff barriers because of their distortion effects. Even if an NTM is legitimate, it can cause a cost for importers and exporters because of the compliance cost. We have [created a] NTM database which was completed two years ago. We are now completing our second round update... and can see that the total number of [NTMs] have increased fourfold.'
In her final thoughts, Dr Doan concluded that as the trend of growing NTMs continues to prevail, especially in countries that are modernising, developing harmonised international guidelines that emphasises good regulatory practices based on the World Trade Organization's streamlining NTM toolkit can encourage protection of consumer, human, and environmental welfare while limiting barriers to trade.
The final two speakers focused on innovation as they discussed what innovation means for ASEAN and how it can be promoted. These discussions were led by Dr Masahito Ambashi and Dr Venkatachalam Anbumozhi, which focused on innovation policy across ASEAN and Industry 4.0, respectively.
Dr Ambashi highlighted that the progress of innovation in AMS has not appeared to be satisfactory. To lessen the large discrepancy in the levels of innovative activities across AMS, policies for individual AMS may need reform. Dr Ambashi further discussed how globalisation has changed the framework of the innovation economy and concluded that policy reforms should include: i) further promotion of service trade liberalisation; ii) introduction of policies to facilitate the free movement of natural persons, especially highly skilled immigrants; and iii) formulation of initiatives to promote innovation that creates or entails more synergies and positive feedbacks across AMS.
As the final speaker, Dr Anbumozhi explained the development of Industry 4.0 (I4R) and the Circular Economy (CE) and the need to evaluate how prepared ASEAN is to engage within these developments. 'There is a commonality between I4R and CE. Both are based on renewed technologies: information technologies, cyber-physical systems, network communications, simulation, big data [and advanced data analytics], and intelligent tools for support of human workers,' stated Dr Anbumozhi.
To develop an assessment framework of I4R and CE, a suit of indicators assessing policies, business strategies, and support mechanisms were created. The assessment was performed at the macro, meso, and micro levels with pilot testing done in selected countries and sectors with the vision of this resource acting as a living and progressive document to help assess policy support for I4R. Estimating that those who establish themselves as I4R leaders could capture an additional 20-25% of economic benefits, increases the importance of ensuring access and support for the adoption of these technologies. By ensuring access, AMS will be able to limit the widening of gaps between countries, companies, and workers.
Image Gallery
Related Articles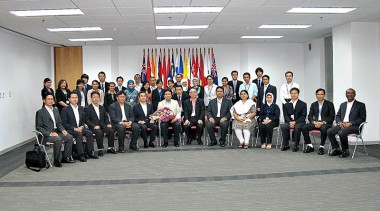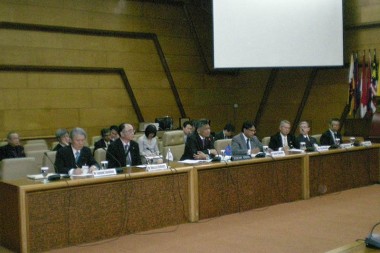 CHOOSE FILTER