ERIA Holds the 9th AAC Meeting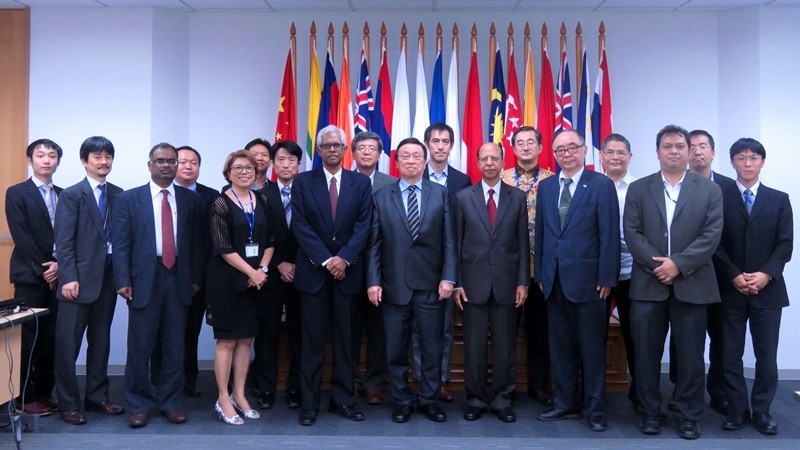 The studies conducted by researchers from the Economic Research Institute for ASEAN and East Asia (ERIA) to support ASEAN integration will become more important in the coming years, as ASEAN plays an increasingly critical role in a changing world. This is one of the key messages coming from the 9th ERIA Academic Advisory Council (AAC) meeting held in Jakarta on 10 July 2017.
Dr Hank Lim Giok-Hay, Chairperson of the AAC and the Research Director of Singapore Institute of International Affairs, welcomed AAC members and ERIA researchers to the meeting with a short opening remarks. The AAC members consisted of internationally renowned scholars and experts from universities, research institutions, the private sector, international organisations, and non-governmental organisations in East Asia Summit countries.
The AAC members who attended the meeting other than Dr Hank Lim were Prof Dr Peter Drysdale (Emeritus Professor, Crawford School of Economics and Government, Australia), Mr Pravin Kumar Agarwal (Director of The Energy and Resources Institute, India), and Dr Shankaran Nambiar (Senior Research Fellow and Head of the Policy Studies Division, Malaysian Institute of Economic Research).
Prof Hidetoshi Nishimura, President of ERIA, briefed the audience on the highlight of ERIA activities in the fiscal year 2016. He described the expansion of ERIA's field of activities into health and agriculture, as well as the expansion of ERIA's regional coverage into Asia-Africa with the Vision Document for the Asia-Africa Growth Corridor. Prof Nishimura also highlighted the growth of ERIA's media coverage with 'major newspapers of each ASEAN Member State publishing an article or opinion editorial of an ERIA researcher at least once a week.'
ERIA Chief Operating Officer Izuru Kobayashi delivered a presentation on the direction of ERIA work plan for the 2017 fiscal year and beyond. He stated that ERIA has established the Policy Design Department headed by Tan Sri Dr Rebecca Fatima Sta Maria (the former Secretary General of Malaysia's Ministry of International Trade and Industry) and the Department has been getting many requests from ERIA member countries. He echoed Prof Nishimura's statement that ERIA has been expanding its policy coverage in the hopes that the move would be beneficial for the region.
Afterwards, Chief Economist Prof Fukunari Kimura and Senior Energy Economist Dr Venkatachalam Anbumozhi presented the research projects that would be conducted in the coming year under ERIA's three pillars of research and energy-related research.
The AAC members made various comments on the presentations and global issues that would affect East Asia Summit countries, including mega trade agreements such as the Trans-Pacific Partnership Agreement (TPP), Regional Comprehensive Partnership Agreement (RCEP), and the Belt and Road Initiative (formerly known as the One Belt One Road Initiative or OBOR).
In his closing remarks, Prof Nishimura thanked the AAC members for their insightful instructions and recommendations.
Related Articles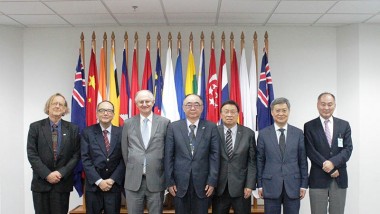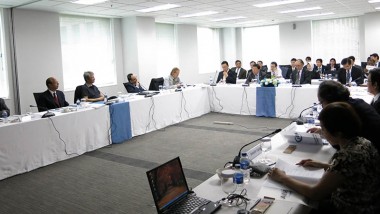 CHOOSE FILTER