ERIA Holds 8th Energy Research Institute Network Meeting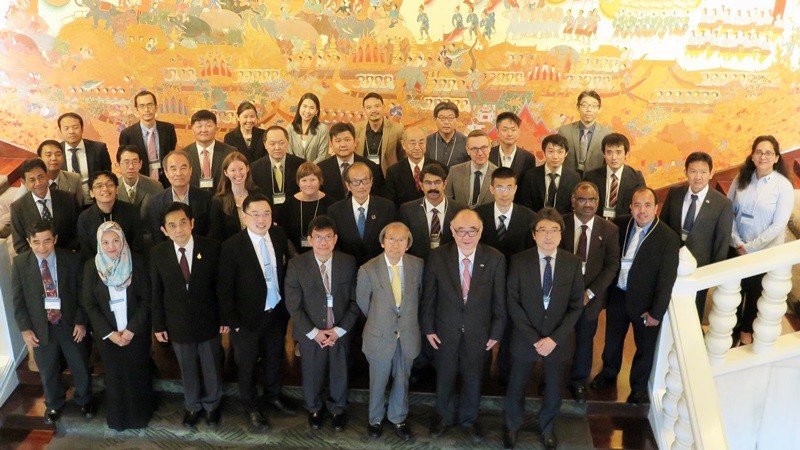 Bangkok, 1 September 2019: The Economic Research Institute for ASEAN and East Asia (ERIA), in cooperation with the Energy Research Institute (ERI) of Chulalongkorn University, held the 8th Energy Research Institutes Network (ERIN) Meeting in Bangkok, Thailand, on 1 September 2019. Eighteen representatives from ERIN member institutions as well as energy experts from ERIA, headed by the President of ERIA Prof Hidetoshi Nishimura, participated in this all-day meeting.
Dr Weerawat Chantanakome, Special Councillor and Senior Advisor to Thailand's Ministry of Energy, and Dr Kulyos Audomvongseree, Associate Professor and Director of ERI, delivered their welcoming remarks. Afterwards, it was announced that Dr Romeo B. Pacudan, Interim CEO of Brunei National Energy Research Institute (BNERI) would be the Chairman of ERIN meeting in the next term.
Prof Jun Arima, Senior Policy Fellow for Energy and Environment of ERIA, introduced ERIA's energy study and activities in 2018 and 2019. Several specific study projects of ERIN, including Energy Efficiency, Role of Fossil Fuels in ASEAN and East Asia region, Eco Town Project, as well as the Analysis of Alternative Vehicles Potentials and Implications, were presented by the researchers involved in the projects.
During the afternoon session, new ERIN projects in the fiscal year 2019-2020 were presented. The role of hydrogen technology in this region was discussed by introducing the results of an ERIA study on hydrogen potentials, demand and supply prospects and cost competitiveness. The presentation included several key messages such as: 1) Hydrogen is becoming a realistic option, especially due to the technology development in both demand and supply sides; 2) Steps to shift to hydrogen society are necessary, and we need to start by increasing hydrogen demand through power generation and then road transport sector, 3) The increase of hydrogen production can be started by reforming gas and hydro power generation due to relatively lower costs. The discussion was focused on the comparison of other generations (e.g. renewable energy and geothermal), transportability, as well as the storage (e.g. battery).
Prof Nishimura wrapped up the results of this meeting in his closing remarks. 'We could do more on energy efficiency and energy pricing policies. We need to be better prepared on not only oil supply disruption but also gas supply disruption in accordance with higher role of natural gas in the regional energy mix. Hydrogen and Electric Vehicles could make a lot of difference to regional environmental performance, but these technologies need to be affordable for playing bigger role. Regional cooperation, in particular, cross-border energy connectivity could improve total regional performance and reduce total regional cost,' he said. He also conveyed his appreciation for all the participants and expressed his hope for their continuous support towards ERIA activities.
Image Gallery
Related Articles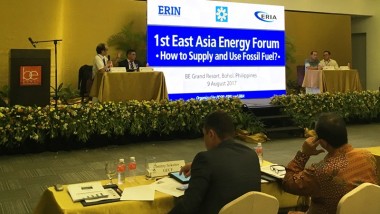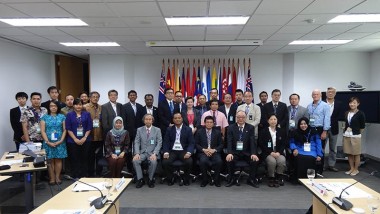 CHOOSE FILTER