ERIA Courtesy Call to the President of National Assembly of Lao PDR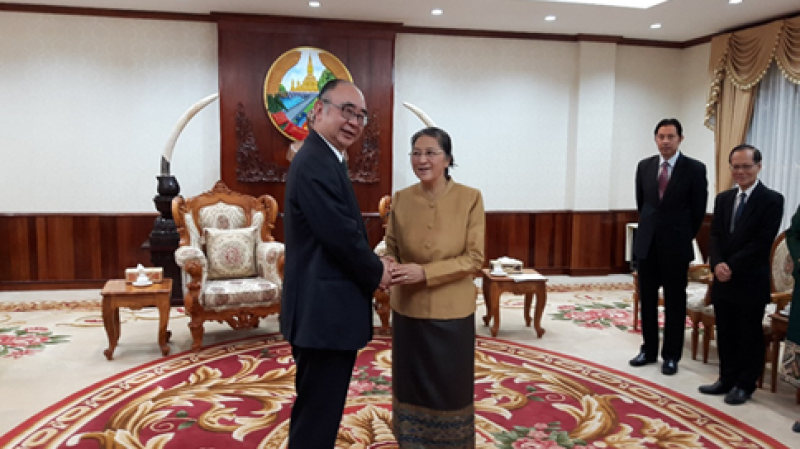 Prof Hidetoshi Nishimura, President of ERIA paid a courtesy visit to H. E. Mrs Pany Yathortu, the President of the National Assembly of Lao PDR, on 31 March 2016.
Mrs Pany expressed her gratitude and asked ERIA to provide substantial support for the National Assembly, especially in the areas of law and policy making, as well as training for parliamentary members.
Prof Nishimura reported the achievement of 'National Policy Dialogue: Lao PDR at the Crossroads, Industrial Development Strategies 2016-2030' which was held on March 30, 2016 in Vientiane, and promised to cooperate with the National Assembly. He then presented two ERIA books ('ASEAN Rising: ASEAN and AEC beyond 2015' and a draft of forth-coming 'Lao PDR at the Crossroads') to Ms. Pany and said 'ERIA is ready to support for parliamentary members to study the development vision of Lao PDR.'
ERIA is now translating 'Lao PDR at the Crossroads' into Laotian in cooperation with the National Economic Research Institute (NERI) in Lao PDR.
Related Articles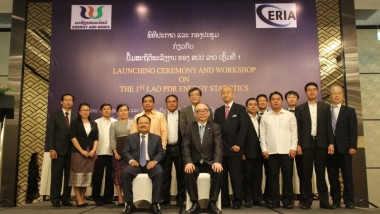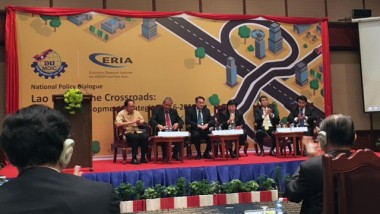 CHOOSE FILTER