ERIA Conducts the 1st Developing AEC into Global Service Hub Workshop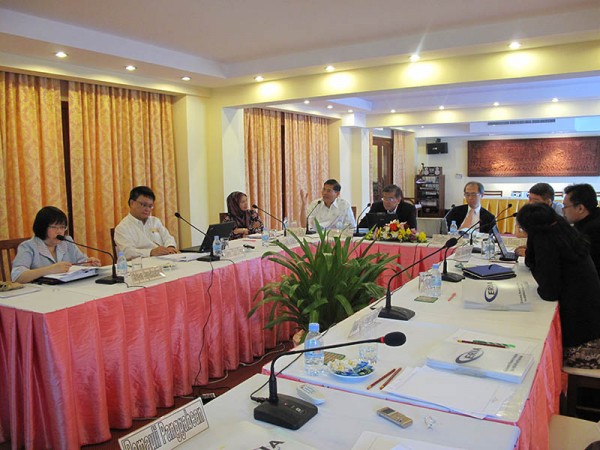 The Economic Research Institute for ASEAN and East Asia (ERIA) hosted the first workshop on the development of ASEAN Economic Community into Global Service Hub in Siem Reap, Cambodia on 24-25 November 2011.
The objective of the workshop is to examine the potential of developing two key services sectors into a global service hub for the region including health and wellness, and creative services. For health and wellness services, the focus will be on Malaysia, Singapore and Thailand while for the creative services, the focus will be on Indonesia, the Philippines and Vietnam.
A framework of analysis has been developed to guide the analysis of the above services sectors in a strategic manner through the solicitation of perceptions from both government officials and private sectors on SWOT, policy, regulatory and institutional support. Recommendations will subsequently be drawn up at the regional level on how ASEAN can be a global service hub for the above services sectors.
The outcomes of the workshop will complement ERIA current undertaking of the AEC Blueprint Midterm Review which will assess the levels, outcomes and impacts of services measures on the economy and also prescribe the way forward to achieving free flow of services in the region by 2015.
CHOOSE FILTER