ERIA Attends the 37th General Assembly of the ASEAN Inter-Parliamentary Assembly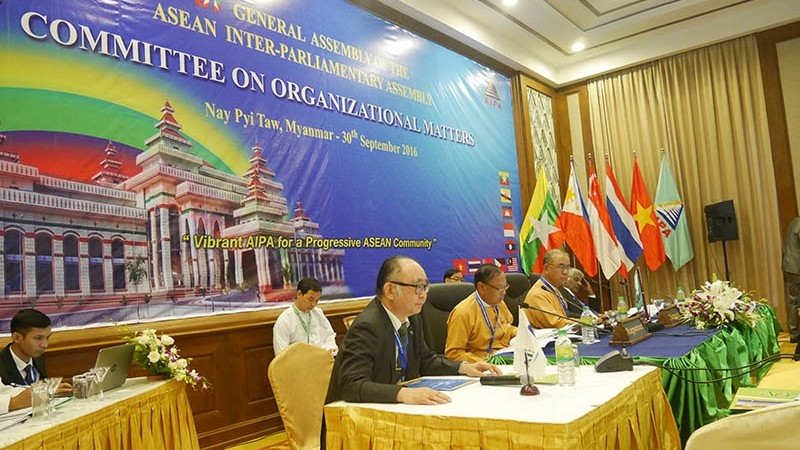 Nay Pyi Taw, 3 October 2016: Delegates from the Economic Research Institute for ASEAN and East Asia (ERIA), including ERIA's President Professor Hidetoshi Nishimura attended the 37th General Assembly of the ASEAN Inter-parliamentary Assembly (AIPA) which was held from 29 September to 3 October 2016 in Nay Pyi Taw, Myanmar.
He delivered a presentation that summarised ERIA's contribution to ASEAN Chairmanship in support of ASEAN Community Building and East Asia integration, in a bid to show the ways in which ERIA and AIPA can strengthen their partnerships going forward.
Prof Nishimura outlined how ERIA has worked with ASEAN Chair throughout the years since its establishment in 2007, which included various outputs such as the Comprehensive Asia Development Plan in 2010 and the Comprehensive Asia Development Plan 2.0 in 2015.
'We would be grateful if our strengths and intellectual assets could be utilised in furthering the goals and mission of AIPA,' said Prof Nishimura. He added that ERIA could assist AIPA in conducting specific studies and publications, providing policy recommendations, as well as organising capacity building programmes on economic studies and policy analysis.
In the past several years, ERIA has worked on three initiatives under the Chairmanship of Indonesia, Cambodia, and Brunei Darussalam, in addition to publishing books on ASEAN community building under the Chairmanship of Myanmar and Malaysia. ERIA has also developed country-specific cooperation with Myanmar and Lao People's Democratic Republic, the latter was published this year as Lao PDR at the Crossroads: Industrial Development Strategies 2016-2030.
Related Articles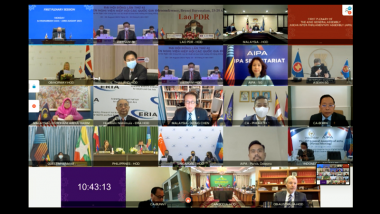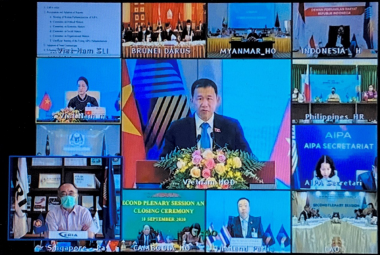 CHOOSE FILTER