ERIA and UNESCAP Discuss the Latest Economic and Social Survey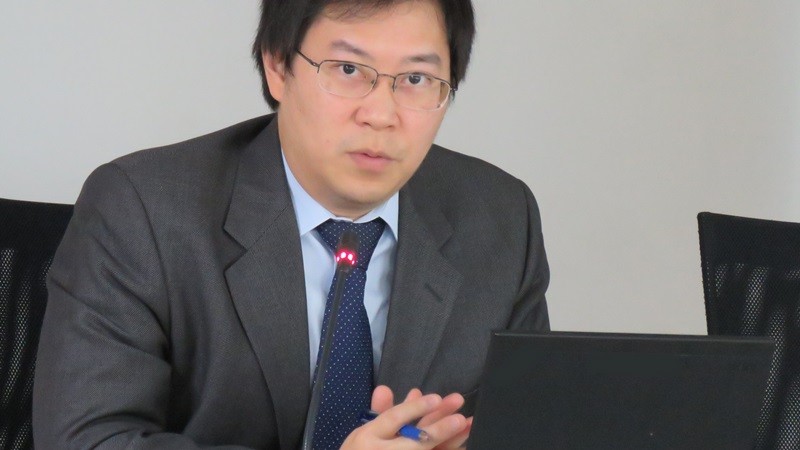 The Economic Research Institute for ASEAN and East Asia (ERIA) and the United Nations Economic and Social Commission for Asia and the Pacific (UNESCAP) held a discussion on UNESCAP's Economic and Social Survey of Asia and the Pacific 2017 on 9 May 2017 in ERIA's office, Jakarta.
UNESCAP's Economic Affairs Officer in the Macroeconomic Policy and Financing for Development Division, Mr Vatcharin Sirimaneetham, was the speaker of the discussion.
Embracing the key messages of the Economic and Social Survey of Asia and the Pacific 2017, Mr Sirimaneetham discussed the pace of economic expansion in the region that needs notable structural reforms. The region's economy has been growing steadily; however, the growth has not been sufficient enough to achieve broader development goals. Hence, the survey highlights the significance of better governance and fiscal management to 'improve long-term economic prospects and help address social and environmental concerns.'
The presentation was followed by a lively question and answer session with the participants.
Related document:
Economic and Social Survey of Asia and the Pacific 2017
Image Gallery
CHOOSE FILTER