ERIA and Routledge Release New Co-Publication on Social Protection in East Asia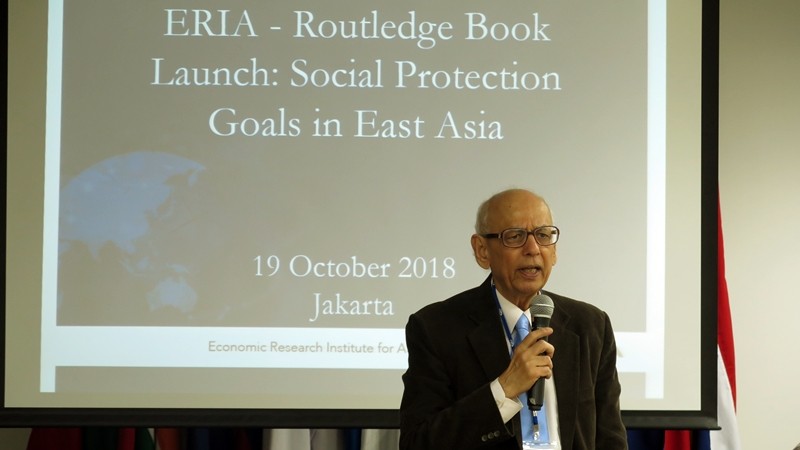 ERIA's Senior Economist, Dr Fauziah Zen, along with fellow editors, Prof Mukul G. Asher and Ms Astrid Dita, recently released their latest publication 'Social Protection Goals in East Asia: Strategies and Methods to Generate Fiscal Space.' The book combines development studies, social policy, economics, and finance to assess social protection initiatives in East Asia. This latest milestone was celebrated with a book launch event at ERIA's Annex Office in Jakarta, on Friday, 19 October 2018.

The launch was opened by Dr Ponciano S. Intal Jr, ERIA's Senior Economist, who highlighted the importance of this work given the current social upheaval occurring in countries around the world. Dr Intal stated that the theory of 'relative deprivation' are one of the drivers of populist movements and other trends. Social protection is key to decreasing the sense of relative deprivation.

Following Dr Intal's opening remarks, Prof Asher presented some of the book's main themes and findings.
Ms Iene Muliati, Senior Social Protection Specialist in the Social Protection and Jobs Global Practice of the World Bank led the discussion with Prof Asher as well as moderated the question and answer session.
The book editors implemented three strategies in segmenting their publication. They first reviewed previous methodologies implemented by international agencies, such as the Asian Development Bank (ADB) and the International Labour Organisation (ILO), on the minimum fiscal requirements of social protection programmes. According to Dr Zen, 'Social protection policies should be an integral part of a country's economic development strategies, backed up by adequate resources and strong policy focus.'

Taking the selected East Asian countries of China, India, Indonesia, the Philippines, Thailand, and Viet Nam, the book further reviews the improvements made by each respective country towards fulfilling the United Nations' Sustainable Development Goals. The final section includes a framework which can be used by the designated East Asian countries as a means of supporting social protection programmes through fiscal space.

'Social Protection Goals in East Asia: Strategies and Methods to Generate Fiscal Space' is available in hardback and eBook versions which can be purchased through Routledge's official website.
In addition to being a Senior Economist at ERIA, Dr Zen is a faculty member of the Faculty of Economics and Business, University of Indonesia and visiting professor at Hitotsubashi University in Japan. Her work focuses on Infrastructure Financing, ASEAN Connectivity, Social Security, and Disaster Risk Resilience in East Asia.

Prof Mukul G. Asher is a renowned Fiscal Economist and a retired Professorial Fellow of the National University of Singapore's Lee Kuan Yew School of Public Policy. His core specialisations are on social security and public financial management issues in Asia.

Ms Astrid Dita is the Associate Director, Infrastructure & Capital Projects at Deloitte Indonesia. She also serves as a consultant to esteemed international organisations including the World Bank, AusAID, and the ADB while maintaining her role as an independent researcher in Indonesia.


About ERIA
The Economic Research Institute for ASEAN and East Asia (ERIA) is an international organisation providing support to the chair of the ASEAN Summit and the East Asia Summit through policy research focusing on three pillars: deepening economic integration, narrowing development gaps, and achieving sustainable development in the region.
Its establishment was formally agreed among 16 heads of government at the Third East Asia Summit in Singapore on 21 November 2007. It works closely with the ASEAN Secretariat, researchers, and research institutes from East Asia to provide intellectual and analytical research and policy recommendations.
ERIA was ranked as the 24th best International Economic Think Tank in the world in the 2017 Global Go To Think Tank Index published by the Think Tanks and Civil Societies Program (TTCSP) at the University of Pennsylvania.


Image Gallery
Related Articles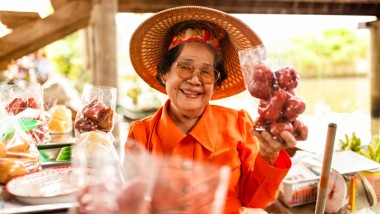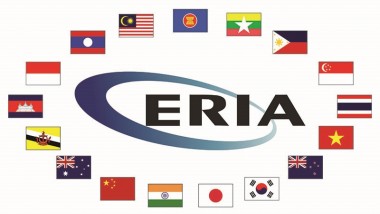 CHOOSE FILTER