ERIA and LPEM FEB Hold Intermediate Investment Planning Workshop for BPKM Officials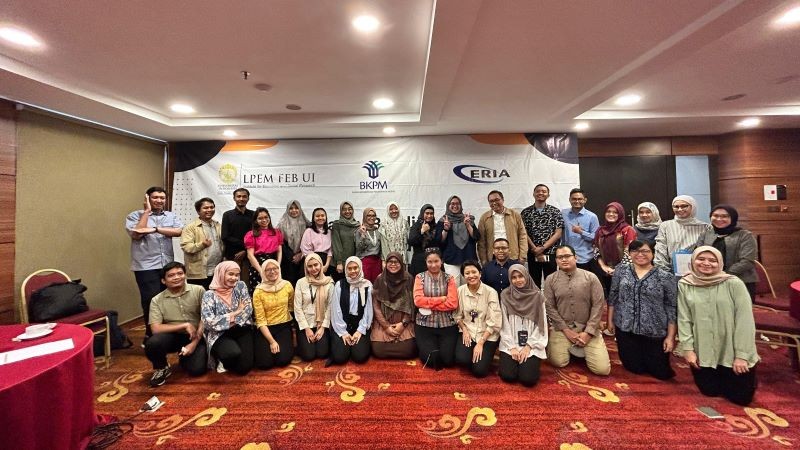 Bogor, 6-7 September 2023: The Institute for Economic and Social Research (LPEM FEB) at the University of Indonesia, in collaboration with the Economic Research Institute for ASEAN and East Asia (ERIA), organized a Workshop Capacity Building for Indonesia's Investment Coordinating Board (BKPM) officials: Long- and Medium-Term Investment Planning Level II. The primary objective of the workshop was to provide a comprehensive understanding of sectoral and provincial investment forecasting in Indonesia.
On the first day, participants took a pre-test before the workshop commenced. Instructor Dr Mahjus Ekananda delved into the intricacies of time-series econometric models, including ordinary least squares (OLS), univariate, and multivariate models, using data interface EViews 10 for analysis. Time-series analysis plays a crucial role in predicting specific sectoral or provincial forecasts. The classical assumptions were rigorously applied before forecasting, followed by an assessment of statistical significance.
On the second day, the workshop advanced the forecasting model by introducing the autoregressive integrated moving average (ARIMA) methodology. The instructor provided a fundamental explanation of the formula, and its significance was assessed through accuracy evaluation. Comparative computations were conducted using both EViews 10 and Microsoft Excel, allowing participants to visually grasp the correlation and impact of the forecast.
The workshop significantly enhanced the technical expertise of its participants, providing them with a comprehensive understanding of time-series analysis. The training was a sequel to a previous workshop, with participants selected from the top 25 performers. An advanced-level workshop will follow, featuring a select group of 15 participants chosen through a post-test filtering process.
The series of workshops is meticulously designed to enhance expertise and enable participants to make significant contributions to research and development in the field of investment forecasting.
Related Articles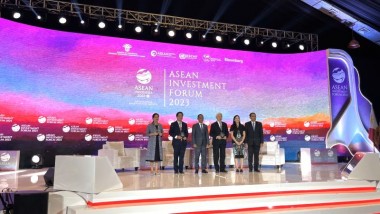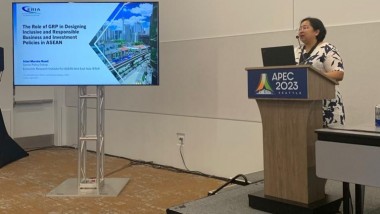 CHOOSE FILTER