ERIA among Top Think Tanks Globally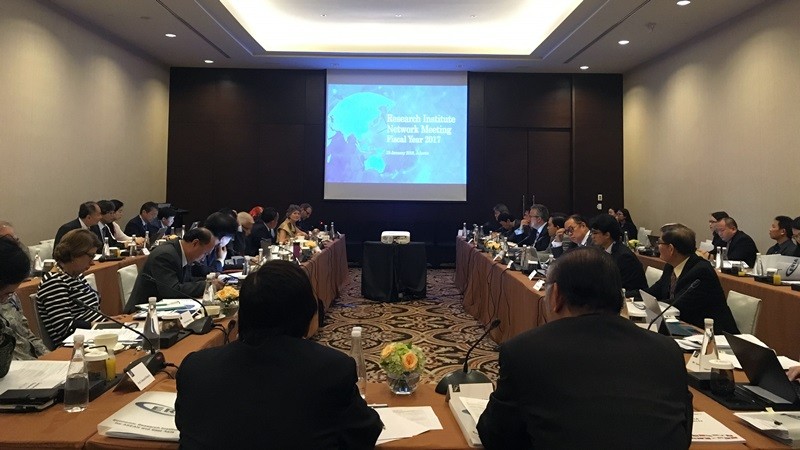 Jakarta, 2 February 2018: The Economic Research Institute for ASEAN and East Asia (ERIA) in Jakarta has again been ranked amongst the best think tanks in the world according to the 2017 Global Go To Think Tank Index Report.
ERIA was globally ranked 24th for Top International Economic Think Tanks this year, a significant improvement from last year's rank at number 32. It is a category which included many of the world's most famous think tanks like Brookings Institution and the Peterson Institute for International Economics. Also at the global level, ERIA came in at 23 for Best Think Tank Network because of its Research Institutes Network and Energy Research Institutes Network - two networks that include influential research institutes from across the region.
'These are excellent results for such a new organisation - ERIA is just celebrating its 10th anniversary this year. I am proud of the small team of experts at ERIA and all of our colleagues across the region who have worked hard to make ERIA into such an excellent institution,' stated Prof Hidetoshi Nishimura, President of ERIA.
Conducted by the Think Tanks and Civil Societies Program (TTCSP) of the Lauder Institute at the University of Pennsylvania, the annual Global Go To Think Tank Index ranks the world's leading think tanks in a variety of categories. Over 1,900 peer institutions and experts from the print and electronic media, academia, public and private donor institutions, and governments around the world participate in the ranking process, which evaluates over 6,500 think tanks.
ERIA is an international organisation based in Jakarta. Since its founding in 2008, ERIA, through its research, supports the regional economic integration process among ASEAN member countries. As the leading economic think tank in the region and the Sherpa institution for the East Asia and ASEAN Summit process, ERIA's research and policy recommendations are appreciated by policymakers in the ASEAN and East Asia Summit (EAS) region, as indicated by the two chapters entitled 'The Economic Research Institute for ASEAN and East Asia' and 11 references to ERIA in the ASEAN, EAS, and Related Summit statements in 2017.
About ERIA
ERIA's research projects are categorised under three pillars:
Deepening economic integration
Narrowing development gaps
Sustainable development
Take a look at the Summary of ERIA Research Projects 2016-2017 to learn more about ERIA's current research projects.
Social Media Accounts
Related Articles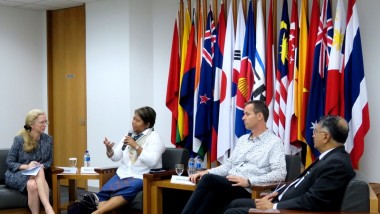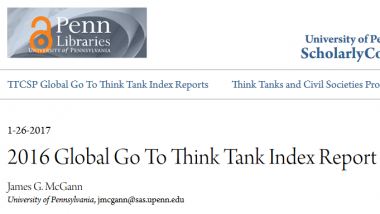 CHOOSE FILTER