EAS Ministers' Informal Consultations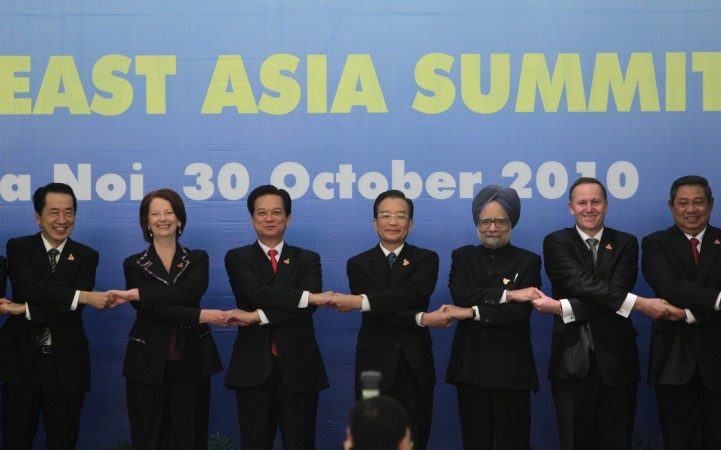 H.E. Dr. Surin Pitsuwan, Secretary-General of ASEAN (Left)
H.E. Mr. Katsuya Okada, Minister of Foreign Affairs of Japan (Right)
The East Asia Summit (EAS) Ministers' Informal Consultations was held on 21 July 2010 in Vietnam.
The Consultations were chaired by H.E. Dr. Pham Gia Khiem, Deputy Prime Minister and Minister of Foreign Affairs of the Socialist Republic of Vietnam.
After the meeting, the EAS Ministers, in a Chairman's Statement released after the meeting, expressed their support for the current Chair of ASEAN, Viet Nam. ERIA was mentioned in paragraph 4, 15.
2010_0721_Chairman's Statement of the East Asia Summit Foreign Ministers Informal Consultations.pdf
CHOOSE FILTER