Driving structural change through global value chains integration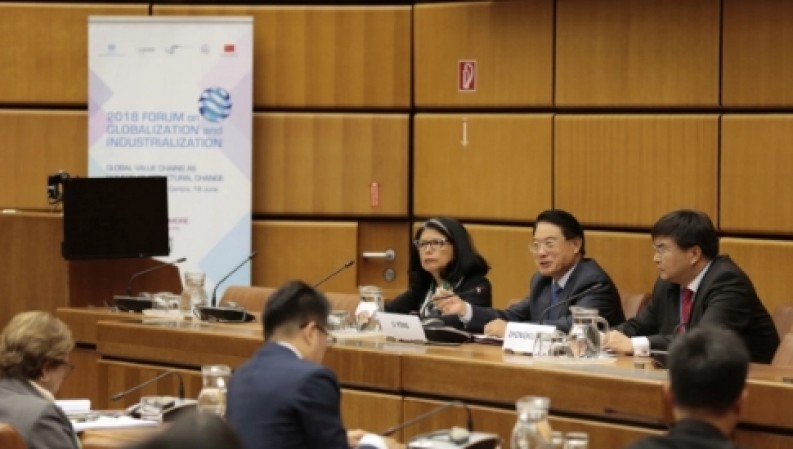 Note: This article was originally published in European Sting on 18 June 2018. ERIA's Senior Policy Fellow, Dr Rebecca Fatima Sta Maria, was featured.
This article is brought to you in association with the United Nations.
World-renowned policy experts and academics, as well as high-level practitioners and policymakers came together today for the 2018 Forum on Globalization and Industrialization to explore the potential of Global Value Chains (GVCs) for driving structural change. (Read the full article by using the link above).
Photo credit: (UNIDO, 2018)
CHOOSE FILTER