Courtesy Visit to ERIA by Alternate SOCA Leader, Cambodia ASEAN Chairmanship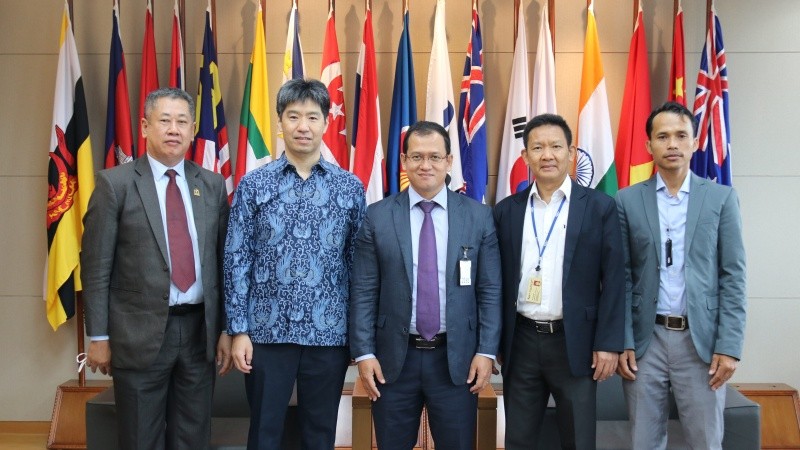 Jakarta, 25 May 2022: Mr Koji Hachiyama, the Chief Operating Officer of ERIA, warmly welcomed the courtesy visit made by Dr Songheang Ai, Director of Southeast Asia Ministers of Education Organization (SEAMEO-TED), and the Alternate SOCA Leader of Cambodia ASEAN Chairmanship. The discussions focused on the ongoing arrangements of workshops and forums for the ASEAN Socio-Cultural Community (ASCC) projects supported by ERIA.
Dr Songheang expressed his deep gratitude for ERIA's support to Cambodia's ASEAN Chairmanship and the importance of those projects for the ASEAN member states. Mr Hachiyama also expressed thanks for this courtesy visit, saying that this kind of visit strengthens and renews the friendship and close cooperation between ERIA and SOCA Cambodia.
Image Gallery
Related Articles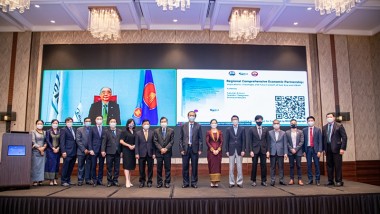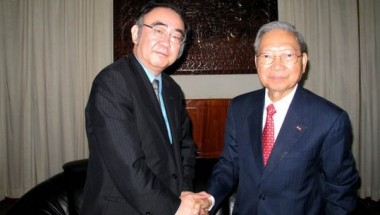 CHOOSE FILTER