Business 20 Holds Inception Meeting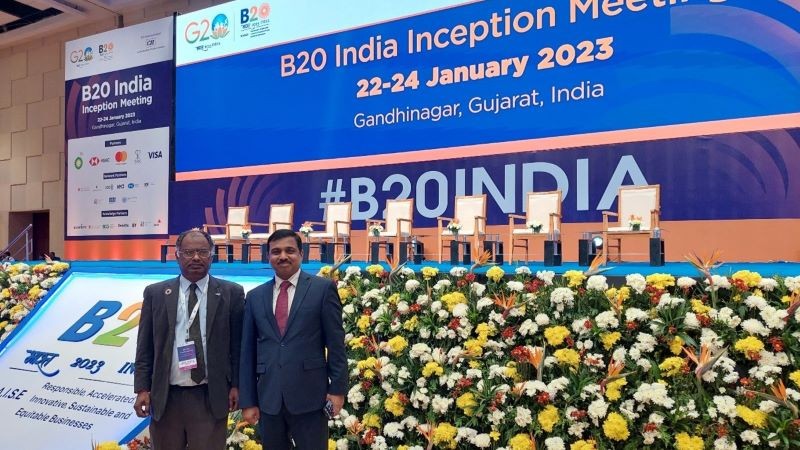 Gandhinagar, 22–24 January 2023: Business 20 (B20), the official Group of Twenty (G20) dialogue forum with the global business community, held its first meeting in Gandhinagar from 22 to 24 January 2023 to discuss issues related to global value chains (GVCs); the future of work; climate change; digital transformation; financing for global economic recovery; technology, innovation, and research and development; and financial inclusion for economic empowerment, amongst others. Known as B20 India, the meeting centred around the overall vision of RAISE or Responsible, Accelerated, Innovative, Sustainable, and Equitable Businesses. It was attended by policymakers, business leaders, and representatives from multilateral organisations and academia. B20's activities are conducted through six task forces: Inclusive GVCs for Resilient Global Trade and Investment; Future of Work, Skilling, and Mobility; Energy, Climate Change, and Resource Efficiency; Digital Transformation; Financing for Global Economic Recovery; Tech, Innovation, and Research and Development; and Financial Inclusion for Economic Empowerment. B20 India has two action councils: Environmental, Social, and Governance Concerns in Business and African Economic Integration.
GVCs are one of the key drivers of sustainable growth, jobs, and living standards. At the plenary session on Building Resilient Global Value Chains, Mr Piyush Goyal, India's Minister for Commerce and Industry, Textiles, Consumer Affairs, and Food and Public Distribution, said it is important to integrate quality into GVCs. To become trusted and resilient trade partners, he said, countries must address ease of doing business, decriminalisation, and others.
The speakers agreed that the digitisation of trade is an important paradigm shift, resulting from Industry 4.0 technologies or Trade 4.0 extending into trade, and that technologies such as Blockchain, Internet of Things, Analytics, and Cloud will provide strong positive impetus to trade by increasing transparency and facilitating trade.
Addressing the session on Rethinking and Revitalising Innovation to Drive Inclusive Impact, Mr Kris Gopalakrishnan, Chairman of Axilor Ventures Pvt Ltd, said that technology has been significant in solving problems related to climate change, food security, and health, amongst others. He added that the Tech, Innovation, and Research task force in B20 will focus on how global collaboration can be accelerated to develop, scale, and adopt technology, innovation, and research and development for the betterment of humanity. Mr Baba Kalyani, Chairman and Managing Director of Bharat Forge Ltd, said government and industry must increasingly cooperate to resolve climate change, food security, and health issues and achieve inclusive growth.
At the session on Climate Action: Accelerating Towards Net Zero Energy for Greener and Sustainable Future, the speakers agreed that achieving net-zero emissions will hinge on promoting globally responsible consumption practices and lifestyles. They said that Mission LiFE (Lifestyle for Environment), a new initiative for a sustainable and healthy lifestyle recently launched by the Prime Minister of India, can be a key global consumer movement. Joining the deliberation, Dr Venkatachalam Anbumozhi, Director for Research Strategy and Innovation at the Economic Research Institute for ASEAN and East Asia (ERIA), emphasised the need for a just transition. He said that for countries in the Global South, access to technologies and affordable financing of the transition are the biggest challenges. He added that uncertainties regarding the development of technology pathways, high interest rates, and vested interest in keeping the status quo hamper the mobilisation of investments.
During the session on Fostering Financial Inclusion and Empowering Societies, Mr Sanjiv Bajaj, President of the Confederation of Indian Industry and Chairman and Managing Director of Bajaj Finserv Ltd, announced that India is pioneering financial inclusion with 550 million smartphones and 1.35 billion unique digital IDs. He mentioned the delivery of a US$300 billion subsidy through 450 million low-cost savings accounts. He reported that the Unified Payments Interface, an instant real-time payment system developed by the National Payments Corporation of India, is executing 7 billion to 8 billion transactions a month, more than those of the US, China, and Europe combined. The session provided insights on the importance of adopting broader social policies that promote access to opportunities and protection from risk, and that support financial resilience to promote financial wellbeing by ensuring that people have access to formal financial products and services.
At the session on Redefining the Global Digital Cooperation, Shri Alkesh Kumar Sharma, Secretary of India's Ministry of Electronics and Information Technology, said that B20 India is considering a global digital economy to facilitate innovation and public service delivery in a cyber-secure environment through digitally skilled workforce. He added that digital public goods, cyber resilience, bridging of the digital divide, and provision of basic to advanced skills are some of the key pillars in building India's new phase of digitalisation. The other panel speakers highlighted similar themes and agreed that to build a robust framework for global digital cooperation, the digital strategy at the core needs to be inclusive and innovative.
Almost 50 speakers from the public and private sectors and academia shared insights on the task force themes. Over the next few months, the B20's six task forces and two action councils will work on developing impactful and differentiated policy recommendations, which will be handed over to the G20 Presidency at the B20 Final Summit, to take place in August 2023.
Related Articles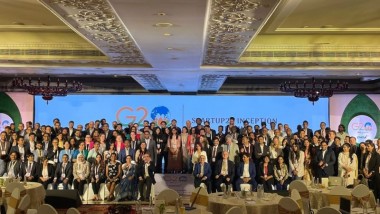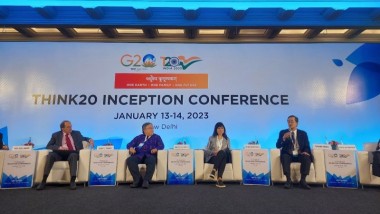 CHOOSE FILTER