Asia's Digital Future the Focus at Comprehensive Asia Development Plan 3.0 Symposium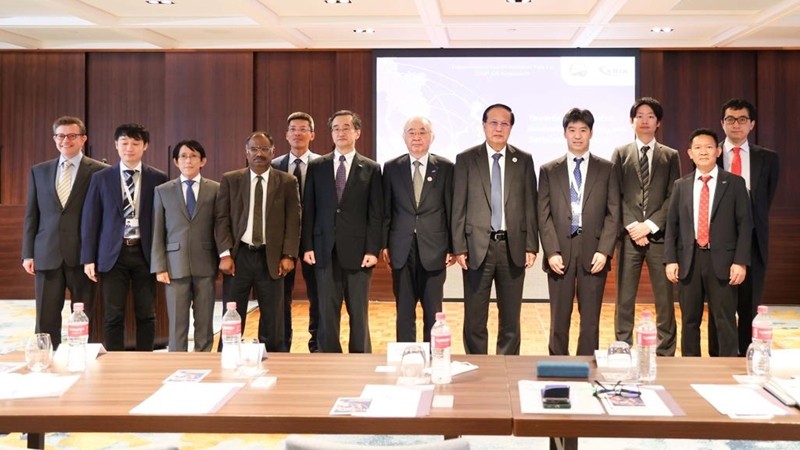 Phnom Penh, 9 November 2022: The coronavirus disease (COVID-19) pandemic has caused trade disruptions; a drop in foreign direct investment; and scarring effects on poverty, education, and women in many nations. However, it has also had beneficial features. Factory Asia has continued to produce and export during the pandemic, in contrast with North America and Europe. COVID-19 has boosted digitalisation, notably in information and communication technology (ICT). The adoption of ICT has boosted economic growth. Maintaining the competitiveness of international production networks and utilising digitalisation are essential to the region's future post-COVID-19.
Based on this understanding, the Economic Research Institute for ASEAN and East Asia (ERIA) has developed the Comprehensive Asia Development Plan 3.0 (CADP 3.0). Since the previous version (CADP 2.0) in 2015, nearly seven years have passed. CADP 3.0 addresses the above-mentioned urgent concerns and discusses economic growth and social problem-solving in the region from the viewpoints of (i) integration, (ii) innovation, (iii) inclusiveness, and (iv) sustainability.
This research was the focus of the Symposium co-organised by ERIA and the Ministry of Commerce of the Royal Kingdom of Cambodia. In his Welcoming Remarks, His Excellency PAN Sorasak, Minister of Commerce for the Kingdom of Cambodia, commended ERIA for this research: 'We, the Royal Government of Cambodia, are focusing our efforts on all aspects of digitalisation. This study provides greater clarity to our efforts. I appreciate Prof. Nishimura and thank him and all the ERIA experts who have contributed to CADP 3.0, successfully providing a theoretical framework for the digital development of Asia along with comprehensive and valuable policy recommendations.'
Elaborating on the contents of the book, he said 'CADP 3.0 addresses these issues ranging from emerging industries to energy, showing the way forward. I strongly agree with the idea that digitalisation is the key to upgrade traditional industries such as agriculture, generating vast opportunities for new businesses. The deployment digital technology for social welfare concerns will help solve all kinds of complex social problems. I am confident that today's event will be beneficial to all the participants interested in what we must do for the future.'
Prof Hidetoshi Nishimura, President of ERIA, expressed ERIA's deep gratitude to the Minister and the Ministry of Commerce for their continued support of ERIA. 'The event today also celebrates that special relationship between Cambodia as the Chair of ASEAN and ERIA.' He then provided an overview of the CADP 3.0: 'CADP 3.0 presents that possible future of Asia, which will be more integrated, innovative, inclusive, and sustainable through digitalisation. To realise the vision set out in CADP 3.0, ASEAN and East Asia need to build a digital ecosystem where firms, governments, and public institutions employ shared data.'
He went on to announce the new Centre for Digital Innovation and Sustainable Economy which ERIA will launch next year.
Mr Koji Hachiyama, ERIA's Chief Operating Officer, introduced the new Centre in more detail during his closing remarks: 'The new Centre will provide a public-private platform to create unified rules across the region such as a common data platform and legal systems for securing data free flow and cybersecurity.' Second, the platform will share information on digital and carbon-neutral economies. Third, it will serve as a training platform for industries on new business models, tools, and case studies. Lastly, it will provide practical policy advice that reflects the needs of the private sector.
To learn more about the event, click HERE.
For copies of presentations, click HERE.
To download the publication for free, click HERE.
CHOOSE FILTER