ASEAN Women Entrepreneurs are Key for the Post-pandemic Recovery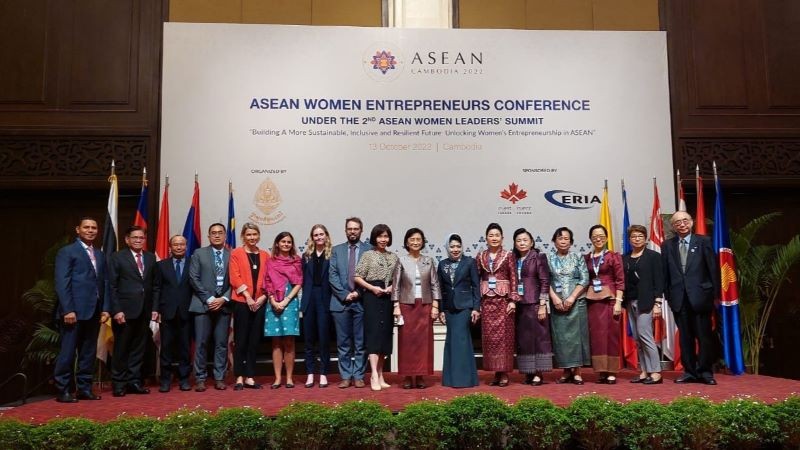 Phnom Penh, 13 October 2022: According to ERIA research, addressing digital divides, including gender digital divides, is key to transition towards a more inclusive post-pandemic recovery in ASEAN.
On 13 October 2022, ERIA participated in the 2022 ASEAN Women Entrepreneurs Conference, 'Building a More Sustainable, Inclusive and Resilient Future: Unlocking Women's Entrepreneurship in ASEAN', a side event of the 2nd ASEAN Women Leaders' Summit. ERIA President, Hidetoshi Nishimura, opened the conference together with Her Excellency Dr Ing Khanta Phavi, Minister for Women's Affairs of Cambodia who hosted the event.
'Women entrepreneurship and leadership should be at the heart of our recovery. We have to remember that the majority of Micro, Small and Medium Enterprises (MSMEs) in ASEAN are led by women. For instance, in Cambodia, almost 65% of MSMEs are owned by women. ERIA recently conducted a large survey on closing the digital divide in MSMEs and we have found several important findings: The survey suggested that there is (i) an infrastructure gap, (ii) a financial gap, (iii) an ICT skills gap, and (iv) a business knowledge gap', President Nishimura highlighted during his welcoming speech.
During Session 1 with title 'Women's Entrepreneurship Development and the Inclusive COVID 19 Recovery in ASEAN', Dr Ajmone Marsan, ERIA Director for Strategy and Partnership, presented findings from ERIA research. 'The economic outlook for ASEAN is positive, with growth projected to be in the range of 5% by leading global financial institutions. However, the post-pandemic recovery is fragile, for example venture capital investment globally and in Asia is declining, and when capital is scarce, typically women entrepreneurs are the first to be worse off' she mentioned. 'Women-led MSMEs need to have access to the opportunities offered by the fast digital transformation in ASEAN, they not only need to be able to survive, but also to compete and thrive in the digital economy. This is a huge economic opportunity as the majority of MSMEs across ASEAN are managed by women'.
Other participants in the event included Dr Ahmad Zafarullah, Director of the ASEAN Integration and Monitoring Directorate and senior representatives from UN Women, UN ESCAP, the Canada Mission to ASEAN, and other regional and Cambodian organisations.
The event concluded with the award ceremony from Her Excellency Dr Ing Khanta Phavi, Minister for Women's Affairs of Cambodia to a number of women entrepreneurs from ASEAN countries.
Related Articles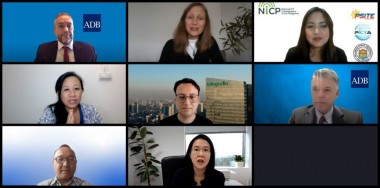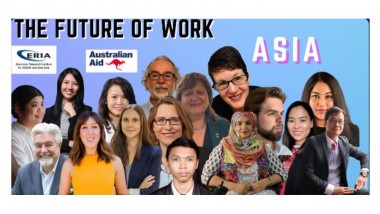 CHOOSE FILTER