ASEAN Sets New Momentum Moving Towards an Integrated Electricity Market in the Region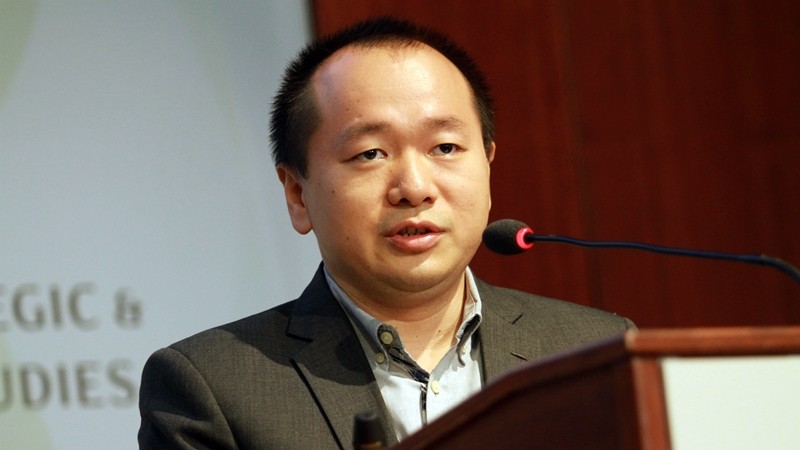 Jakarta, 8 October 2018: Since the 1990s, the ASEAN Power Grid (APG) together with the Greater Mekong Sub-region (GMS) have been the two key initiatives driving regional power grid interconnectivity among ASEAN countries. Both have made steady progress in the form of bilateral interconnection projects with long-term power purchase agreements. This is seen as the first stage towards a fully functioning regional grid for multilateral power trading.
A fully functioning regional power grid offers many benefits to the countries participating. Interconnection may boost the development of the cheaper renewable energy resources that exist in abundance in the region, especially hydropower in the GMS. Interconnected grids can also take advantage of the varying timing of peak and non-peak hours from country to country, thereby reducing investment costs for expensive peak power generation capacity.
Economic Research Institute for ASEAN and East Asia estimated USD 11 billion in net savings in the cost of electricity generation for all ASEAN countries plus two southwest China provinces and northeast India over a 20-year period, despite the high initial costs of interconnecting transmission lines. The other independent estimation by Chang and Li (2012) presents a net savings of USD 20.9 billion for ASEAN alone over 20 years.
In addition, APG and the integration of ASEAN electricity markets have significant non-financial benefits: (i) promoting the adoption of new renewables and thus reduced carbon emissions from the power sector; (ii) enhanced robustness of member countries' power grid and energy security; (iii) all connected member countries.
However, investment decisions are complicated by the high upfront cost of new transmission lines for cross-border interconnection and the uncertainty of future demand for imports and exports of electricity through these lines. The financial feasibility of each proposed cross-border transmission line needs to be carefully studied. The study by Economic Research Institute for ASEAN and East Asia (2014) found that power grid interconnection among Laos, Malaysia, Singapore, Thailand, and Vietnam is financially feasible and should be prioritized. This finding coincides with the initiative by the governments of Laos, Thailand, Malaysia, and Singapore (LTMS) to develop interconnection and demonstrate a multilateral framework for cross-border trade of power.
However, there are ongoing institutional issues that act as barriers to a fully interconnected regional power grid. These mainly concern (i) regional coordination of infrastructure development plans and rules for data and information communication, (ii) the wheeling charge or transmission tariff for multilateral cross-border power trade with proper unbundling and in each participating country, and (iii) harmonization of technical standards, including operation and connection standards.
On the physical interconnection front, the APG plan has been updated. As of November 2017, there were a total of 16 power grid interconnection projects, comprising existing capacity of 5,502 MW, 2,209 to 2,279 MW under construction, and planned capacity of 19,524 MW.
On the trading front, the first case of demonstration of multilateral power trade among ASEAN countries was initiated as the LTM (Lao-Thai-Malaysia) project, with 100 MW of power traded among the three countries, since last year., based on negotiated agreements and contracts.
Turning to technical and institutional harmonization, Heads of ASEAN Power Utilities (HAPUA) is leading three studies with international organizations, including ERIA, International Energy Agency, and the ASEAN Centre for Energy (ACE). These studies cover the formation of ASEAN institutions to coordinate the functions of transmission system operation, system planning, as well as other necessary functions to enable the feasibility of multilateral trading in ASEAN.


Photo credit: Center for Strategic and International Studies (CSIS)
References:
Chang, Y., Y. Li, (2012). "Power generation and cross-border grid planning for the integrated ASEAN electricity market: A dynamic linear programming model", Energy Strategy Reviews, Vol.2 (2), pp. 153-160
Economic Research Institute for ASEAN and East Asia, (2013). "Study on Effective Investment of Power Infrastructure in East Asia through Power Grid Interconnection", edited by Ichiro Kutani, ERIA Research Project Report 2012, No. 23, June 2013, Jakarta.
Related Video: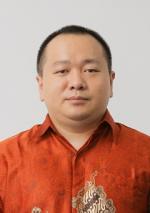 Dr Yanfei Li is an Associate Professor with Hunan University of Technology and Business. He is also currently a Research Fellow with the Economic Research Institute for ASEAN and East Asia (ERIA), an international economic policy think tank. He specializes in energy markets, energy policy, and economics of technological change, serving the interests of both academic and public sectors. Dr Li's current research covers regional natural gas trade and market integration, regional power infrastructure planning and electricity trade, economic and environmental assessment of energy technologies, hydrogen economy, and energy-economy-environment modelling. His academic research appears on top energy and economics journals such as Energy Economics, Energy Policy, Renewable Energy, International Journal of Hydrogen Energy, and Technological Forecasting and Social Changes. He also contributes opinion articles to public media such as South China Morning Post, the Diplomat, China Daily, the Nikkei Asian Review, and the ASEAN Post. He acquired PhD in Economics from Nanyang Technological University in Singapore and Bachelor's degree in Economics from Peking University in Beijing.
CHOOSE FILTER