ASEAN Needs to Get into the Spirit of Community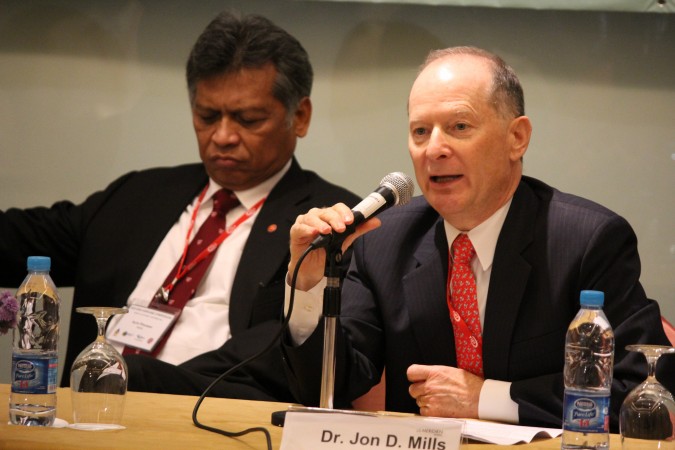 Dr. Jon D. Mills, Manager of Harvard University ASIA Center concluded the first day of the joint symposium of Government of Indonesia - the Economic Research Institute for ASEAN and East Asia (ERIA) - Harvard University, held in the Le Meredien Jakarta Hotel. In the "Moving ASEAN Community Forward into 2015 and Beyond" themed-symposium, several issues had been discussed by experts of their respective fields.
Fundamental Questions Answered in the First Day
Dr. Jon D. Mills concluded the first day of symposium had answered several fundamental questions, the first was related to the inspirational, aspirational and actual objectives of ASEAN. Second was the question of the necessity to achieve the objectives. Dr. Mills concluded that ASEAN's natural resource and human resources would be important factors. ASEAN's natural resource, particularly, is expected to provide human capital driven-growth, aligned with ASEAN's people oriented, people centered and people driven vision. Hence, SME would also pay crucial role, for example in providing employement and boosting economic growth. DR. Mills furthermore stressed that ASEAN has to think about how to develop a community, stating "the whole is greater than sum of parts" - that ASEAN's statistics are great in the aggregate level, but could you be more than that if driven by the spirit of the community.
CHOOSE FILTER