ASEAN Needs to be Nimble and Proactive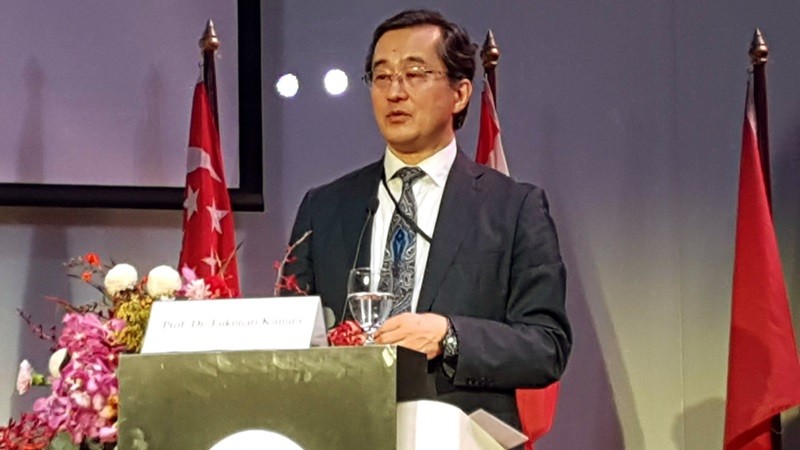 Bangkok, 29 July 2019: To face unpredictable challenges in the future, ASEAN has to be nimble and proactive, Prof Fukunari Kimura told the Thai audience attending 'ASEAN Week' at Chulalongkorn University.
Prof Fukunari Kimura, Chief Economist of ERIA, reiterated that ASEAN can no longer afford the 'business as usual' approach as in the past. He then outlined seven visions that ASEAN must have in coming years in order to transform ASEAN into an effective organisation.
He said that first of all, ASEAN has to take up the principle of collective leadership with a common diplomatic posture, to ensure ASEAN centrality. Secondly, ASEAN needs to be adaptive and innovative, embracing and harnessing the digital transformation and fourth Industrial Revolution. Thirdly, to achieve sustainable ASEAN, it must embrace the new technologies and best-practices to achieve a resilient and energy-secure future.
Fourthly, Kimura reiterated that ASEAN must employ good regulatory practice and governance to ensure a seamless ASEAN that is well integrated and connected. Fifthly, an inclusive ASEAN that is focused on people empowerment and inclusion.
Sixthly, to strengthen a sense of belonging and identity, ASEAN must harness new technologies, networks, and people. Finally, for the ASEAN Community to prosper and be strong, it needs an effective ASEAN institutional ecosystem.
The 500-member audience, which is comprised of students, diplomats, and officials attended the three-day event, known as ASEAN Week, with a range of activities to promote public awareness of ASEAN.
Kimura said that ERIA completed the report ASEAN Vision 2040 earlier this year for the Thai chairmanship of ASEAN. 'The report outlined ASEAN achievements and new challenges,' he said.
Related Articles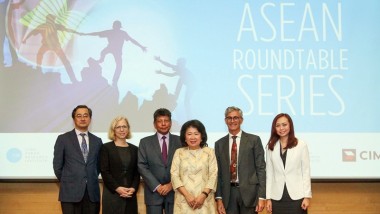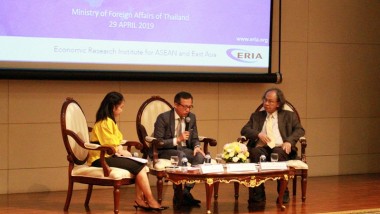 CHOOSE FILTER