ASEAN Envoys, Dialogue Partners Urge ERIA to Undertake New Fields of Research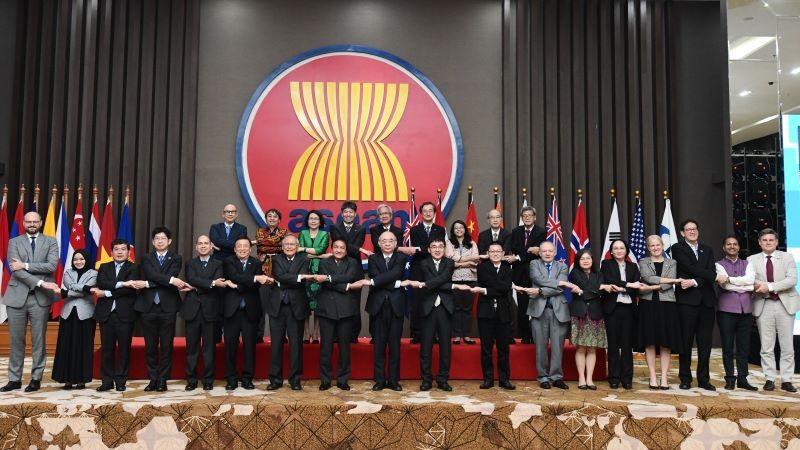 Jakarta, 2 December 2022: Aiming to promote research and other cooperation in the post–COVID-19 pandemic era, several diplomats of the Association of Southeast Asian Nations (ASEAN) have suggested that the Economic Research Institute for ASEAN and East Asia (ERIA) undertake various key areas of research. The suggestions, made during ERIA's meeting with Jakarta-based ASEAN ambassadors and key envoys from dialogue countries, included topics such as gender empowerment, energy transition, fiscal transformation, eradication of maritime debris, and green economy. The meeting, held at the headquarters of the ASEAN Secretariat, was seen as a good opportunity to update the ambassadors and key dialogue partners, including Australia, Canada, Norway, and the US, on ERIA's research developments. The diplomats expressed deep appreciation of ERIA's high-quality research and pledged support for future activities.
Ambassador M.I. Derry Aman, Indonesia's Permanent Representative to ASEAN, suggested that ERIA conduct research on ways and means to streamline the ASEAN Outlook on the Indo-Pacific (AOIP), which was announced in 2019. AOIP serves as a guideline for dialogue partners to engage ASEAN in maritime cooperation, connectivity, sustainable development, economic issues, and other concerns. Indonesia will chair ASEAN in 2023.

Thai Ambassador to ASEAN Urawadee Sriphiromya proposed that ERIA initiate some special research or works to commemorate the 50th anniversary of ASEAN–Japan relations, and recognise Japan's contribution to ASEAN in the past 5 decades.
Image Gallery
Related Articles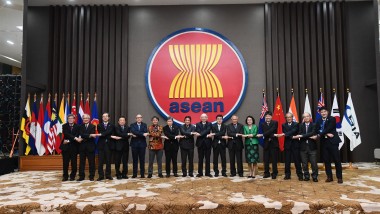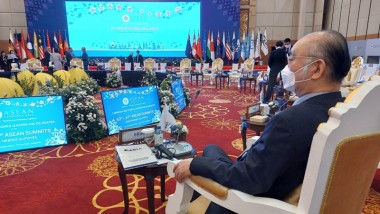 CHOOSE FILTER