Article - Vemanti Group Enters Agreement With Plutos Capital Group To Expand Investments Into Vietnam & SEA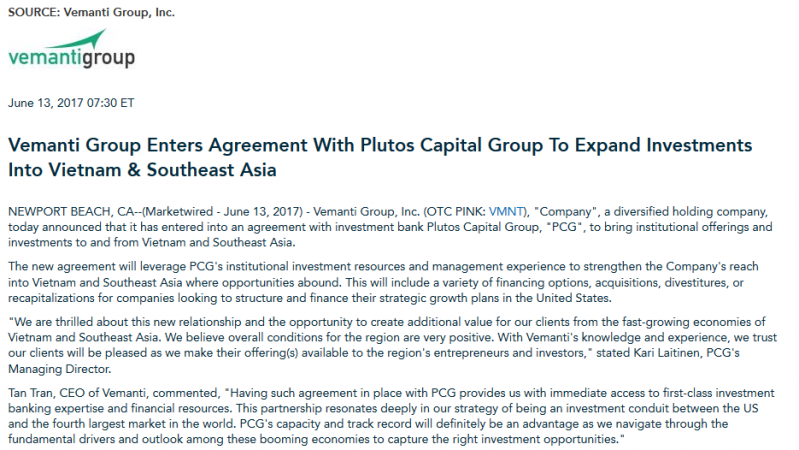 Note: This article was originally published in the Market Wired on 13 June 2017. ERIA's research findings in its contribution as co-producers of the "Economic Outlook for Southeast Asia, China and India 2017" was featured in the news.
Vemanti Group, Inc. (OTC PINK: VMNT), "Company", a diversified holding company, today announced that it has entered into an agreement with investment bank Plutos Capital Group, "PCG", to bring institutional offerings and investments to and from Vietnam and Southeast Asia. (Read the full article by using the link above).
CHOOSE FILTER