Article - This time for Africa: On sustained India-Japan cooperation in the region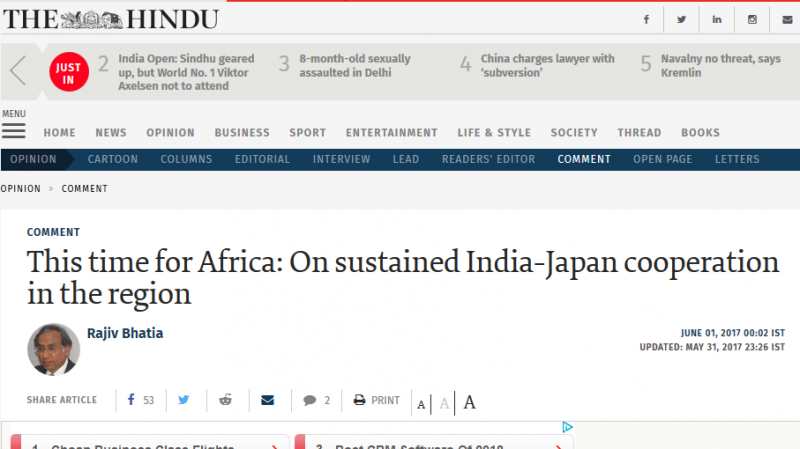 Note: This article was originally published in The Hindu on 1 June 2017. ERIA's contribution on The AAGC Vision Document was featured in the news.
India-Africa engagement is getting stronger with the active involvement of political and business leaders of both sides. This was reflected in deliberations at the annual meeting of the African Development Bank (AfDB) recently. (Read the full article by using the link above).
CHOOSE FILTER