Article - Thinking Africa: India, Japan, and the Asia-Africa Growth Corridor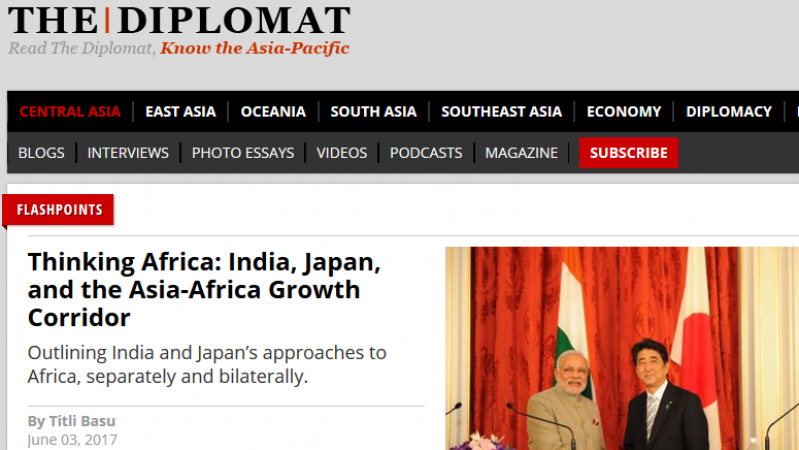 Note: This article was originally published in The Diplomat on 3 June 2017. ERIA's contribution on The AAGC Vision Document was featured in the news.
Prime Ministers Narendra Modi and Shinzo Abe have looked to the Indo-Pacific theater to further expand the scope of India-Japan cooperation. The 2016 India-Japan joint statement underscored the importance of coordinating bilaterally and with other countries for developing better regional economic linkages, connectivity, and facilitating industrial networks employing collective capabilities. (Read the full article by using the link above).
CHOOSE FILTER