Article - PIDS, ERIA team up to hold public symposium on ASEAN economic pillar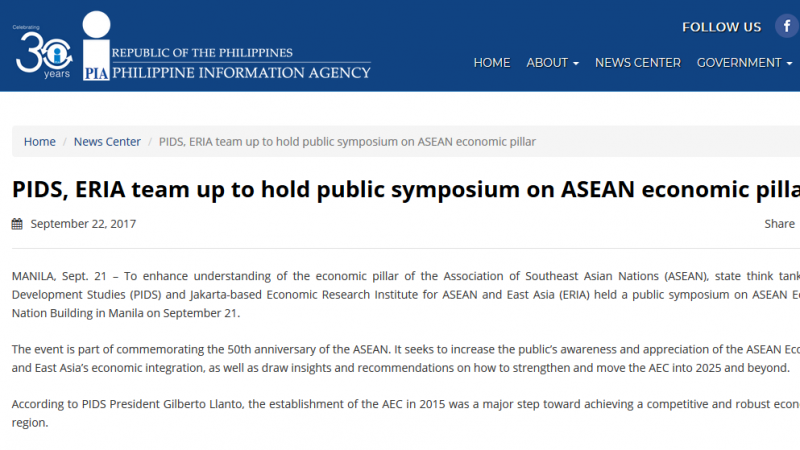 Note: This article was originally published in The Philippine Information Agency (PIA) on 22 September 2017. ERIA was mentioned.

To enhance understanding of the economic pillar of the Association of Southeast Asian Nations (ASEAN), state think tank Philippine Institute for Development Studies (PIDS) and Jakarta-based Economic Research Institute for ASEAN and East Asia (ERIA) held a public symposium on ASEAN Economic Integration and Nation Building in Manila on September 21. (Read the full article by using the link above).
CHOOSE FILTER