Article - Ignoring OBOR, India and Japan forge ahead with joint connectivity project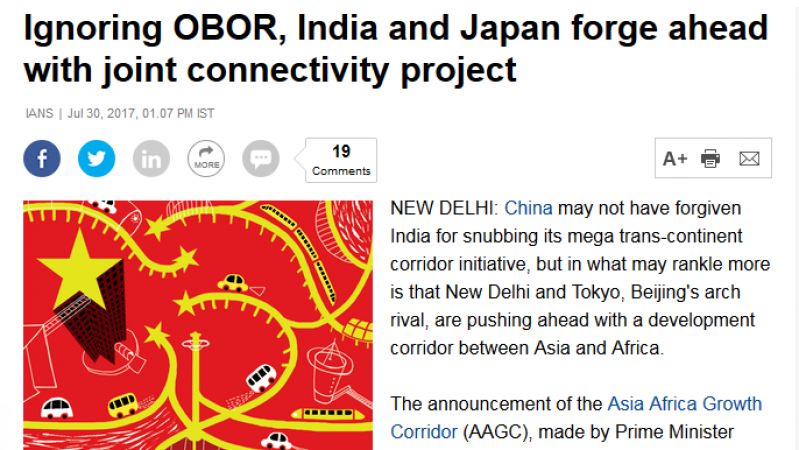 Note: This article was originally published in The Economic Times on 28 July 2017. ERIA was featured.
China may not have forgiven India for snubbing its mega trans-continent corridor initiative, but in what may rankle more is that New Delhi and Tokyo, Beijing's arch rival, are pushing ahead with a development corridor between Asia and Africa. (Read the full article by using the link above).
CHOOSE FILTER