Article - ERIA energises Lao officials' statistics capacity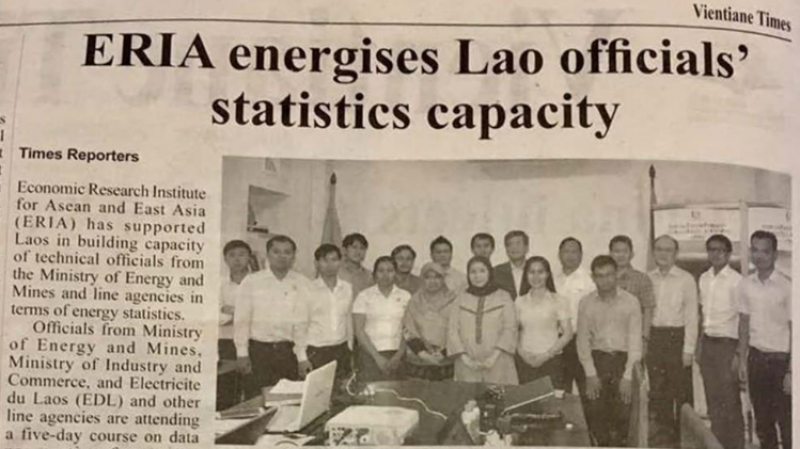 Note: This article was originally published in the Vientiane Times on 15 June 2017. ERIA's energy research activity was featured in the news.
Economic Research Institute for ASEAN and East Asia (ERIA) has supported Laos in building capacity of technical officials from the Ministry of Energy and Mines and lines agencies in terms of energy statistics. (Read the full article by using the link above).
CHOOSE FILTER