Article - Duterte pushes Asean peace, security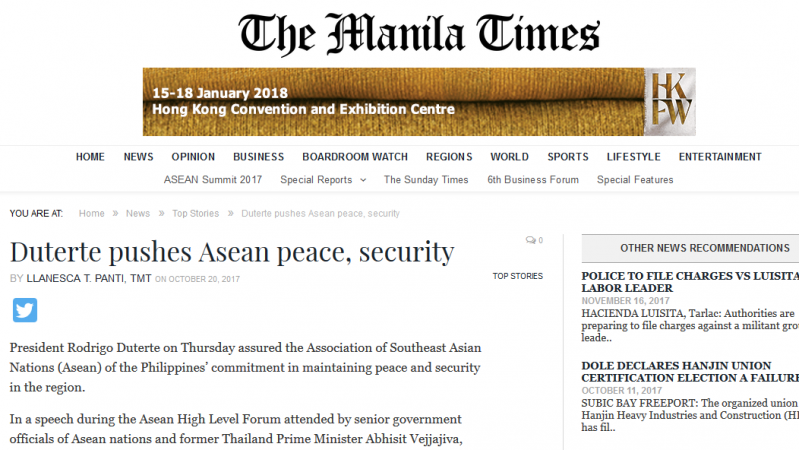 Note: This article was originally published in The Manila Times on 20 October 2017. ERIA's High Level Forum on [email protected] was mentioned.
President Rodrigo Duterte on Thursday assured the Association of Southeast Asian Nations (Asean) of the Philippines' commitment in maintaining peace and security in the region. (Read the full article by using the link above).
CHOOSE FILTER