Article - Asia's main archipelagos eye bigger share of maritime trade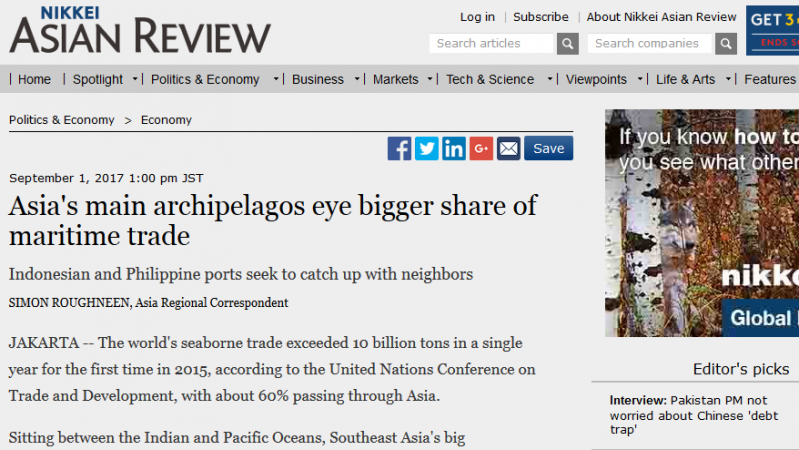 Note: This article was originally published in The Nikkei Asian Review on 01 September 2017. ERIA's economist, Fauziah Zen, was quoted.
The world's seaborne trade exceeded 10 billion tons in a single year for the first time in 2015, according to the United Nations Conference on Trade and Development, with about 60% passing through Asia. (Read the full article by using the link above).
CHOOSE FILTER