Advancing Energy Transition and Carbon Neutrality: Highlights from the 17th EAS Energy Ministerial Meeting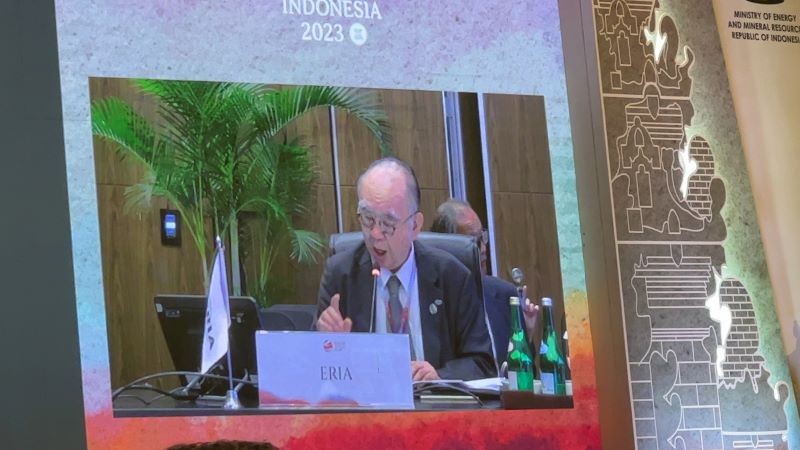 Bali, 25 August 2023: The Economic Research Institute for ASEAN and East Asia (ERIA) attended the Seventeenth East Asia Summit (EAS) Energy Ministerial Meeting (EMM) held on 25 August 2023 in Bali, Indonesia.
The meeting was opened by the Chair of the 17th EAS EMM, Minister of Energy and Mineral Resources Indonesia Arifin Tasrif. Distinguished delegates included Energy Ministers from ASEAN Member States and other EAS Participating Countries namely Australia, China, India, Japan, the Republic of Korea, New Zealand, Russia, and the United States of America. Each delegate shared valuable insights into key developments, plans, and challenges pertaining to energy security and energy transitions.
Heading the ERIA delegation, Prof Hidetoshi Nishimura, Supreme Advisor to the President of ERIA, elaborated on ERIA's pivotal initiatives on ASEAN Carbon Neutrality pathways. ERIA has recently launched ten transition technologies in the upstream (fuel production) and power sectors. These initiatives are set to be expanded to mid-stream, downstream, and end-use sectors. In the ongoing year, ERIA has taken the forefront in the Asia Transition Finance Study Group (ATF SG) with Financial Institutions and other Stakeholders.
Prof Nishimura emphasised the challenges tied to transition finance, advocating for robust sectorial and national transition regulation roadmaps. He underscored the importance of bolstering local supply chains and carbon markets to actualise transition projects. Furthermore, he highlighted the significance of implementing policies and measures that stimulate demand for transition technologies.
The 17th EAS EMM underscored the collective commitment of East Asian nations to advance energy security and sustainability, setting the stage for a future powered by innovative transition technologies and resolute policies.
Image Gallery
Related Articles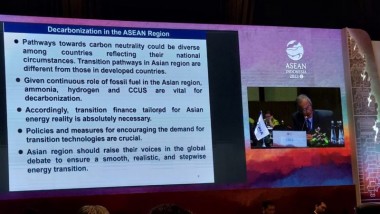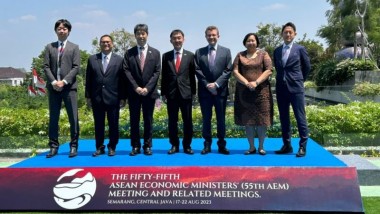 CHOOSE FILTER